Two ORL Specialists Named Super Doctors Rising Stars
---
---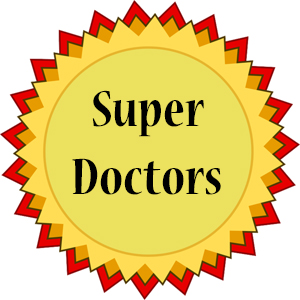 Kunal Jain, MD, and William C. Yao, MD, were named by their peers as Super Doctors Rising Stars® in Texas. Following an extensive independent nomination and research process, the results will be published in the July 2019 issue of Texas Monthly magazine and online at www.superdoctors.com. Both physicians were also recognized as Super Doctors Rising Stars in 2018, and Dr. Jain has been on the list since 2017.
Dr. Jain, an assistant professor in the Department of Otorhinolaryngology-Head and Neck Surgery at McGovern Medical School at UTHealth and attending surgeon at Memorial Hermann-Texas Medical Center, is director of head and neck oncology at Harris Health Lyndon B. Johnson Hospital. He leads the Department of Otorhinolaryngology-Head and Neck Surgery's annual free cancer screening, which is held every April at the department's three otolaryngology clinics across Houston. His clinical interests include head and neck, thyroid cancer, and advanced reconstruction and rehabilitation, including transoral robotic surgery for the oropharynx. His research interests include improving outcomes of head and neck surgery procedures.
Dr. Yao, assistant professor in the department, serves as a co-director of the Texas Sinus Institute Rhinology and Skull Base Fellowship, and is associate director of the Otolaryngology Residency Program. He has a strong interest in residency education, including the development of teaching instruments. Fluent in English and Japanese, he is the author of chapters in many textbooks, as well as numerous articles published in peer-reviewed journals. His clinical interests are chronic sinus disease and advanced endoscopic sinus, skull base, and orbital surgery.
The Super Doctors Rising Stars list celebrates the best doctors in Texas who have been practicing approximately 10 years or fewer.
Schedule an Appointment
Call Us
To schedule an appointment over the phone, give our office a call at (713)-486-5019.
Online Appointment Requests
Patients may submit their appointment requests through our online Appointment Request Form.
Both current and new patients can request appointments through MyUTHealth, our patient portal.
---