Dr. Tang Ho Among Castle Connolly Top Doctors for 2019
---
---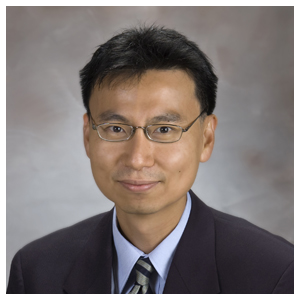 Tang Ho, MD, chief of facial plastic and reconstructive surgery in the Department of Otorhinolaryngology-Head and Neck Surgery, has been named to Castle Connolly's list of top doctors for the second consecutive year. The Top Doctors series of books and website provides consumers with a directory of health care providers nominated by their peers and screened by a physician-led research team.
Dr. Ho is board certified by both the American Board of Facial Plastic and Reconstructive Surgery and the American Board of Otolaryngology-Head and Neck Surgery. His clinical interests include aesthetic and reconstructive surgeries of the face, including facial rejuvenation procedures (facelift, brow lift, Botox® injection, injectable fillers), rhinoplasty, facial reanimation procedures for patients with facial paralysis, reconstructive surgery of skin cancer defects, and complex microvascular facial reconstruction. He is currently engaged in research on tissue engineering and clinical outcomes of rhinoplasty.
Dr. Ho received his medical degree at The Johns Hopkins University School of Medicine in Baltimore, Maryland, and returned to Texas to complete his otolaryngology-head and neck residency training at Baylor College of Medicine in Houston. He subsequently completed subspecialty fellowship training in facial plastic and reconstructive surgery at Johns Hopkins Hospital. Before embarking on a career in medicine, Dr. Ho was a U.S. Fulbright Scholar to the U.K., where he received his master's degree in sociology from the University of Edinburgh in Scotland.
Castle Connolly has been rating physicians since 1991. The organization does not accept money from physicians who wish to be included.
Schedule an Appointment
Call Us
To schedule an appointment over the phone, give our office a call at (713)-486-5019.
Online Appointment Requests
Patients may submit their appointment requests through our online Appointment Request Form.
Both current and new patients can request appointments through MyUTHealth, our patient portal.
---