Profile: Caryn McLellan, AuD, ABAC, PASC, CCC-A
---
---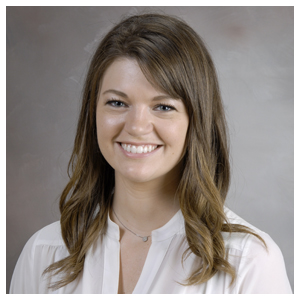 As an undergraduate in speech and hearing sciences, Caryn McLellan participated in a research study on the effects of background noise on hearing. She discovered how tiring it is to decipher speech from noise over a long period of listening.
"The researcher asked me to imagine what that experience would be like if I had hearing loss," says Dr. McLellan, who was promoted to director of audiology in the Department of Otorhinolaryngology-Head and Neck Surgery at McGovern Medical School at UTHealth in May 2019. "Participating in that study moved me to help people with hearing loss."
Dr. McLellan graduated from Texas Tech University Health Sciences Center with a bachelor's degree in speech and hearing sciences, and received her doctorate in audiology at The University of Texas at Dallas.
"I have always had an interest in pediatrics. The more information I got about the prevalence of hearing loss in children, the more it confirmed that this is what I wanted to do," she says. She received her Pediatric Audiology Specialty Certification (PASC) from the American Board of Audiology.
Dr. McLellan celebrated her fifth year at McGovern Medical School in June 2019. As director, she is responsible for the work of six audiologists and a student intern, and oversees the student externship program she and her colleagues built. The yearlong program helps audiologists apply the knowledge they gained in school to the clinical setting. Her current caseload is about half adults and half children.
"I enjoy the complex and challenging cases we see at our clinics," she says. "The collaborative environment here has doctors, medical assistants, nurses, and audiologists working closely together as a team to ensure exceptional patient care. As audiologists we deal with the constant change of advancements in hearing technology. Our department has grown, and we will continue to expand the services we offer at other locations around Houston."
Schedule an Appointment
Call Us
To schedule an appointment over the phone, give our office a call at (713)-486-5019.
Online Appointment Requests
Patients may submit their appointment requests through our online Appointment Request Form.
Both current and new patients can request appointments through MyUTHealth, our patient portal.
---