Two ORL Residents Awarded AAOA Foundation Research Awards
---
---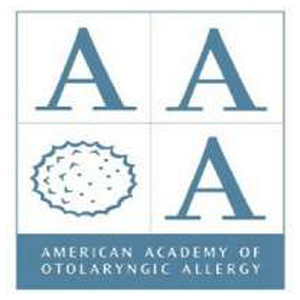 Vivek John, MD, and Bailey LeConte, MD, residents in the Department of Otorhinolaryngology-Head and Neck Surgery at McGovern Medical School at UTHealth, have been awarded American Academy of Otolaryngic Allergy Foundation (AAOA) Research Awards. Funding for the awards begins in September 2019.
Each year, the AAOA Foundation advances knowledge by inviting applications for grants to conduct research in the pathogenesis, pathophysiology, diagnosis, prevention, or treatment of otolaryngic allergy. The foundation supports multiple projects per year, up to $10,000 in direct costs.
"We are very fortunate this academic year to have two of our residents receive AAOA Foundation Research Awards," says Amber U. Luong, MD, PhD, an associate professor and director of research in the Department of Otorhinolaryngology-Head and Neck Surgery at McGovern Medical School.
Dr. John's project, "The Effect of Cryotherapy on Nasal Inflammatory Markers in Chronic Rhinitis," will investigate the science behind the effectiveness of ClariFix® Cryotherapy, a minimally invasive, in-office procedure that treats out-of-balance nerves to decrease the production of mucus in the nose. The technology, which uses a cooling probe placed under endoscopic visualization, takes minutes to apply to the back of the nose. "ClariFix is effective in reducing postnasal drainage and congestion in a significant number of patients treated, whether they have allergic or non-allergic rhinitis, but the mechanism behind these results is not understood," says Dr. Luong, who holds a joint appointment at the Center of Immunology and Autoimmune Diseases at the Brown Foundation Institute of Molecular Medicine for the Prevention of Human Diseases at the medical school. "In patients who choose to use the technology and consent to participate in the study, we'll be looking for cytokine changes that suggest how the procedure alters the inflammatory profile of local treated nasal tissue."
Dr. LeConte's study, "The Prevalence of Local IgE Elevation and Its Effect on Intranasal Capsaicin Therapy in the Non-Allergic Rhinitis Population," is an extension of previous grants received by the department to investigate the role of intranasal capsaicin in treatment for non-allergic irritant rhinitis (NAIR) using optical rhinometry. Dr. Luong is investigating capsaicin's use, both as a diagnostic tool and as a treatment for NAIR. "There is no clinically accepted way to diagnose non-allergic irritant rhinitis, which makes it a diagnosis of exclusion," she says. "We're hoping to change that. In this study we'll treat patients and test them at six weeks and three months to measure their response rate. We're also hoping to determine if local IgE levels correlate with response or nonresponse to capsaicin."
Schedule an Appointment
Call Us
To schedule an appointment over the phone, give our office a call at (713)-486-5019.
Online Appointment Requests
Patients may submit their appointment requests through our online Appointment Request Form.
Both current and new patients can request appointments through MyUTHealth, our patient portal.
---