Dr. Ronda Alexander Celebrates a Decade of Success at UTHealth
---
---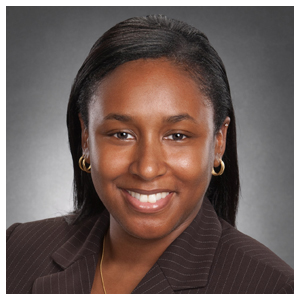 In the 2018-19 academic year, Ronda Alexander, MD, celebrated her 10th anniversary as a faculty member in the Department of Otorhinolaryngology-Head and Neck Surgery at McGovern Medical School at UTHealth. Dr. Alexander, an assistant professor and director of residency training, was recruited in 2008 to build a fledgling department and help establish the Texas Voice Performance Institute™, a comprehensive medical and surgical program for patients with voice and swallowing disorders.
"Dr. Alexander's clinical practice is focused on laryngology, voice disorders, and management of the adult airway," says Martin J. Citardi, MD, professor and chair of the department and chief of otorhinolaryngology at Memorial Hermann-Texas Medical Center. "She takes on incredibly complicated patients and offers them solutions not available at other centers in the region. Under her leadership, we have earned another resident and are now accredited by the Accreditation Council for Graduate Medical Education (ACGME) for three new residents each year and have successfully recruited for the 2019-2020 academic year. She is indefatigable in her commitment to her patients and to the training of our residents."
Dr. Alexander says she developed her interest in medicine through teachers who encouraged her love of science and the humanities, as well as her own experiences as a patient in her youth. "I had deep, positive relationships with all three of my pediatricians, and at a young age was able to see myself as a helper who could positively impact my community's health and also pay forward the care and encouragement from which I benefited," Dr. Alexander says.
After graduating summa cum laude with honors in biology and English from Xavier University of Louisiana in New Orleans, she earned her medical degree at Weill Cornell Medical College in New York and completed residency training in otolaryngology-head and neck surgery at Albert Einstein College of Medicine/Montefiore Medical Center in New York. She went on to complete fellowship training in laryngology and neurolaryngology with Andrew Blitzer, MD, DDS, at the New York Center for Voice and Swallowing Disorders. She joined McGovern Medical School as the fourth member of a growing re-born department that now comprises 15 faculty members. A Diplomate of the American Board of Otolaryngology, she is an attending physician at Memorial Hermann-Texas Medical Center and Lyndon B. Johnson Hospital of the Harris Health System.
Through the years, Dr. Alexander has developed deep connections with her patients, some of whom have been under her care since she joined the department. "Every patient we encounter is in some level of personal vulnerability," she says. "I keep in mind that it's a privilege that they have let me into their lives and that they reveal things that are deeply personal and important to them. My goal is to develop common goals and expectations and remain their reliable partner. The most rewarding part is being able to give them back the ability to communicate independently and to help them return to productivity."
Beginning in 2017, Dr. Alexander steered the otorhinolaryngology residency program through a seismic shift in ACGME's process of accreditation. "We set up a new infrastructure by engaging the faculty in deep reflection about our curriculum and also about the way in which we share knowledge," she says. "We moved from seated lectures to interactive and hands-on learning that meets learners where they are, while maintaining the same educational objectives. We also had to help our residents adjust to the new infrastructure by teaching them to develop new strategies as part of their professional development program. These were big challenges."
Dr. Alexander is a fellow of the American College of Surgeons and of the American Academy of Otolaryngology-Head and Neck Surgery, where she is a member of the Voice Committee and the Laryngology & Bronchoesophagology Education Committee. She is the current president of the Harry Barnes Society (Otolaryngology Section of the National Medical Association) and is an active member of the Harris County Medical Society, serving as president of the Central Branch in 2018. She is a member of the Houston Medical Forum and the Houston Society of Otolaryngology, having served as a past president, vice president, and secretary/treasurer. In 2019, she chaired the Harris County Medical Society Reference Committee on Medical Education and Healthcare Quality, as part of the delegation to the Texas Medical Association. She also serves on the board of directors of the Texas Association of Otolaryngology.
Dr. Alexander has been named to the list of Texas Monthly Super Doctors since 2016, and has been a Castle Connolly Regional Top Doctor since 2014. She has been named to Leading Physicians of the World (Otolaryngology Section), Women of the Year in Medicine and Healthcare, International Who's Who of Professional and Business Women, and America's Top Physicians. She has published widely in her areas of clinical and research interest.
"It has been challenging to develop a surgical practice in a hospital environment in which otolaryngologists are not the only airway experts," she says. "We've successfully developed cooperative relationships with the other disciplines with which we overlap in airway care, and we've modeled good practices with those services. In my personal practice, I have had a chance to forge deep relationships with my patients. It's been a fantastic experience."
Schedule an Appointment
Call Us
To schedule an appointment over the phone, give our office a call at (713)-486-5019.
Online Appointment Requests
Patients may submit their appointment requests through our online Appointment Request Form.
Both current and new patients can request appointments through MyUTHealth, our patient portal.
---