Otorhinolaryngology-Head and Neck Surgery at UTHealth Ranks as a High-volume Thyroid and Parathyroid Center
---
---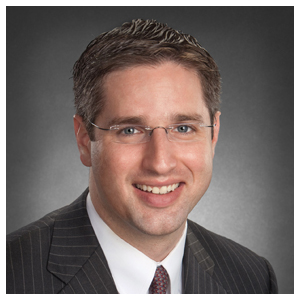 Surgeons in the department of Otorhinolaryngology at McGovern Medical School at UTHealth have performed more than 2,500 thyroid and parathyroid surgeries since 2009, ranking them among the top high-volume centers in the country. The surgeries were performed at Memorial Hermann-Texas Medical Center.
"Outcomes of thyroid surgery can be measured in terms of injury to the recurrent laryngeal nerve or the superior laryngeal nerve, hypoparathyroidism, hypothyroidism and infection," says Ron Karni, MD, chief of the division of Head and Neck Surgical Oncology and an associate professor in the department of Otorhinolaryngology at McGovern Medical School at UTHealth. "Research has shown that centers that perform high volumes of surgery produce better outcomes."
Surgeons in the department of Otorhinolaryngology typically perform about 250 thyroid and parathyroid surgeries annually. "We've created a smooth process for patients from check-in to discharge," says Dr. Karni, who performs about 130 thyroidectomies a year. "In the OR we use ultrasound to make smaller incisions, as well as sophisticated nerve-monitoring technology to protect critical nerves at risk of damage during surgery on the thyroid and parathyroids. Good outcomes require surgical skill, advanced equipment and a high level of team efficiency. We've put all of that together in a package to successfully improve the experience of our patients."
In addition to Dr. Karni, Kunal Jain, MD, and Ibrahim "Trey" Alava III, MD, perform high volumes of thyroid and parathyroid surgeries. Both are assistant professors in the department.
Schedule an Appointment
Call Us
To schedule an appointment over the phone, give our office a call at (713)-486-5019.
Online Appointment Requests
Patients may submit their appointment requests through our online Appointment Request Form.
Both current and new patients can request appointments through MyUTHealth, our patient portal.
---