Intranasal Cryoablation: A Breakthrough for Postnasal Drip and Chronic Rhinitis
---
---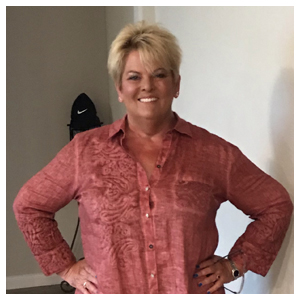 When Douglas Stanley, MD, first examined Cheryel Olin, she complained of continuous postnasal drip. She had been diagnosed with nearly continuous sinus infections, and received one round of antibiotics and steroids after another—without benefit.
"For a year my voice sounded like I had gravel in my throat," says Olin, 59. "My sinuses drained so much and so fast that I would literally choke. I sneezed constantly, and my life was totally miserable. When Dr. Stanley told me about ClariFix, I said, yes, I'll try anything to get off steroids and antibiotics."
ClariFix® is a quick office-based procedure for the application of cryotherapy to nerves that control the rate of mucus production in the nose. "I recommended ClariFix because Mrs. Olin had been failed by traditional medical therapy, and nothing seemed to slow down the nasal drainage," says Stanley, who practices at Memorial Hermann-The Woodlands Medical Center and is an assistant professor in the Department of Otorhinolaryngology-Head and Neck Surgery at McGovern Medical School at UTHealth. "After the local anesthesia takes effect, we apply the therapy to a specific target on each side of the nasal cavity. The treatment takes a few minutes and makes an enormous impact on quality of life for patients with symptoms of postnasal drip and chronic rhinitis."
Because neither IV sedation nor general anesthesia is required, patients return to normal activity after leaving the office. "It was a quick and easy procedure," Olin says. "From arrival and paperwork to discharge it took less than an hour. When I went back for follow-up, I had much less drainage. The third week was even better. Now my voice is back. I don't cough, sneeze, and choke, and my ears aren't clogged. It's fantastic. I wish they'd had this treatment when I was in my 20s."
Schedule an Appointment
Call Us
To schedule an appointment over the phone, give our office a call at (713)-486-5019.
Online Appointment Requests
Patients may submit their appointment requests through our online Appointment Request Form.
Both current and new patients can request appointments through MyUTHealth, our patient portal.
---