Cosmetic Excision of a Nasal Papilloma and Protection Against Recurrence
---
---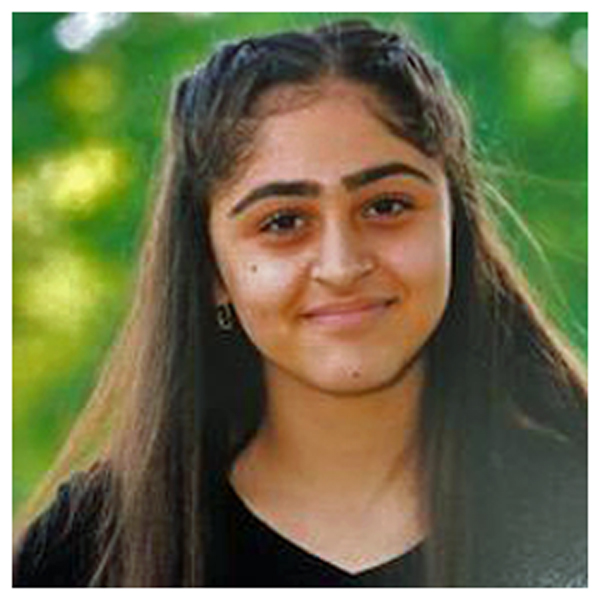 An unsightly bump on 13-year-old Sara Hasan's nose led her pediatrician to refer her to Zhen "Jane" Huang, MD, MBA, a pediatric otolaryngologist and assistant professor in the Department of Otorhinolaryngology-Head and Neck Surgery at McGovern Medical School at UTHealth.
"When I examined Sara, I told her and her family that most growths like this are related to human papilloma virus (HPV), which can spread through families and other places of close contact, such as gyms, and also through sexual contact," Dr. Huang says.
HPV can be transmitted even when an infected person has no signs of symptoms. In most cases, the infection disappears on its own, without causing any health problems. But HPV has been linked to cancers of the vulva, vagina, cervix, penis, and anus. It can also cause oropharyngeal cancers, which are rare but on the rise.
Dr. Huang excised the lesion on Sara Hasan's nose in September 2019. "I was very attuned to the balance between ensuring the most cosmetic appearance while removing the lesion completely," she says. "HPV lesions have tentacles under the surface of the skin, which allow them to grow back. Because it was in a prominent position on the tip of her nose, we wanted to remove it in as precise a way as possible, while ensuring that it didn't affect her appearance. Pathology later confirmed it was a papilloma."
Sara healed well after surgery. "Her nose was symmetric, and the excision was not noticeable," Dr. Huang says. "We also counseled the family to complete the HPV vaccine series, which they did.
The immune response to the vaccine can help reduce the recurrence of cutaneous lesions. The vaccine can also protect against diseases caused by HPV, including cancers."  The U.S. Centers for Disease Control and Prevention recommend HPV vaccination at age 11 or 12 years through age 26. Vaccination may start as early as nine years. The FDA has expanded approval of the HPV vaccine to adults through 45 years of age; people older than 26 should follow the recommendation of their primary care physician.
"We're very pleased with the result, and Sara is doing well," says her father Ammar Hasan. "Dr. Huang was very professional, and the hospital staff was excellent. We're very happy with the experience."
Schedule an Appointment
Call Us
To schedule an appointment over the phone, give our office a call at (713)-486-5019.
Online Appointment Requests
Patients may submit their appointment requests through our online Appointment Request Form.
Both current and new patients can request appointments through MyUTHealth, our patient portal.
---