Minimally Invasive Thread Lift Goes Beyond Fillers to Roll Back the Clock
---
---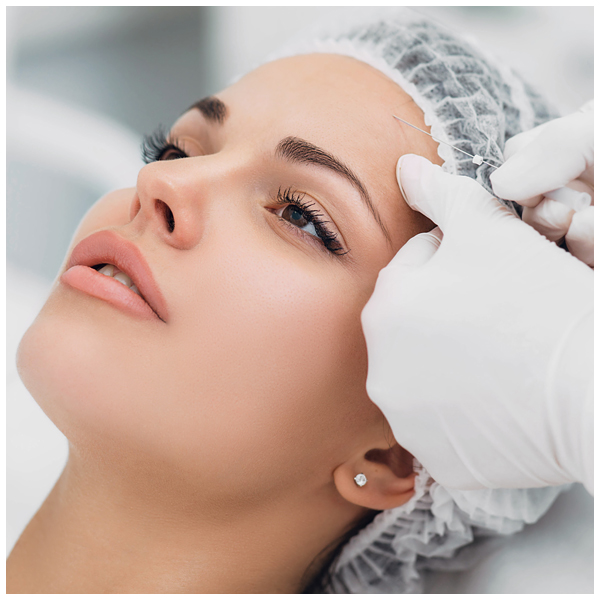 Tang Ho, MD, chief of facial plastic and reconstructive surgery in the Department of Otorhinolaryngology-Head and Neck Surgery at McGovern Medical School at UTHealth, offers the thread lift, an in-office procedure in which dissolvable sutures are used to produce a natural lift in the midface. Dr. Ho also is a national trainer for the minimally invasive procedure.
"With the thread lift, we create a tiny entry site behind the hairline and advance a suture thread under the skin to suspend, lift, and tighten the cheeks and jowls," says Dr. Ho, an associate professor of otorhinolaryngology and director of the Texas Center for Facial Plastic Surgery at McGovern Medical School at UTHealth. "As we age, facial soft tissue becomes droopy and loses volume. Until recently, surgical facelift and fillers were the main treatment options available."
Volumizing the face with filler lifts the cheeks and reestablishes a more youthful face. A thread lift can be a bridging option for people who have had Botox® and other injectables but are not ready for a surgical facelift. It provides more lift and rejuvenation than fillers and is a good intermediate option, with minimal to no downtime. The procedure takes about 30 to 45 minutes in clinic, using local anesthesia. The sutures are dissolvable and have the added benefit of triggering collagen production in the face, with a result that lasts from 1 to 1 ½ years.
The sutures used in a thread lift are made from polydioxanone, a dissolvable suture commonly used in surgery. Because thread lift is a minimally invasive procedure, it can be combined with other minimally invasive options such as Botox and fillers to provide an optimal result.
"A surgical facelift will always give you the most dramatic improvement, but many patients live busy lives and are not ready undergo a surgical procedure that requires anesthesia and one to two weeks of recovery," Dr. Ho says. "For these patients, a thread lift can be a good bridging option if they are looking for an alternative to Botox and fillers."
Schedule an Appointment
Call Us
To schedule an appointment over the phone, give our office a call at (713)-486-5019.
Online Appointment Requests
Patients may submit their appointment requests through our online Appointment Request Form.
Both current and new patients can request appointments through MyUTHealth, our patient portal.
---