Dr. Ron Karni Honored for 10 Years of Service to UTHealth
---
---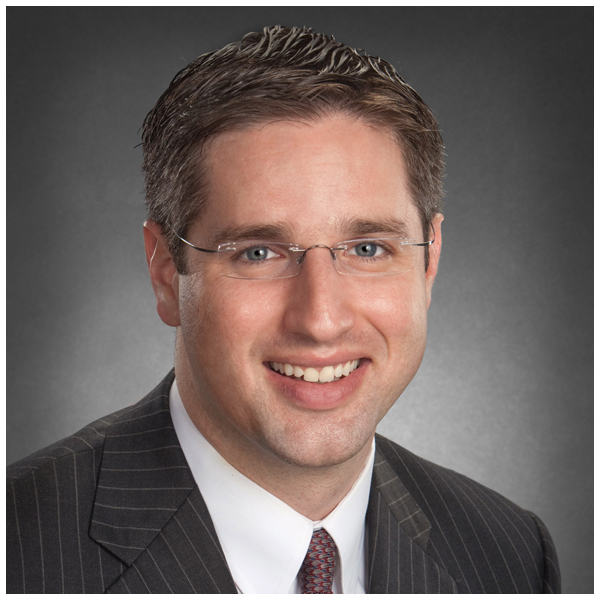 Ron J. Karni, MD, grew up in Houston and, after finishing his medical education, returned in 2009 to join the Department of Otorhinolaryngology-Head and Neck Surgery at McGovern Medical School at UTHealth. In the 2019-2020 academic year, Dr. Karni celebrated 10 years of service to UTHealth. An associate professor of otorhinolaryngology with a joint appointment in the Division of Medical Oncology, he is chief of the Division of Head and Neck Surgical Oncology and assistant vice president for Cancer Services at McGovern Medical School, and physician lead of the Memorial Hermann Cancer Accountable Care Organization, one of the region's first health system Cancer ACOs under the larger Memorial Hermann ACO umbrella.
"Medicine was a natural for me. My father, brother, and wife are all doctors," he says. "When I was growing up, I saw the self-fulfillment in my father's eyes, which is one of the greatest benefits of being a doctor. You're making a living and at the same time making a difference in people's lives. It was easy to follow in my father's footsteps."
While training in otorhinolaryngology, Dr. Karni found he was most drawn to cancer patients. "We have a longer patient-physician relationship, and we take them through lows and highs. Cancer patients need us in a way that people with most other diseases don't, which was a good match for me. It's a long-term relationship, and I can help. Sometimes we make jokes and laugh, and sometimes we hold hands and cry together. It's almost always a very intense relationship, which is the challenge and also the reward."
Dr. Karni is a 1999 graduate of Brandeis University with a bachelor's degree in biology and anthropology. He returned to Houston to take his medical degree at Baylor College of Medicine, and in 2008, completed residency training at Washington University School of Medicine in St. Louis. The following year, he joined the Department of Otorhinolaryngology as an assistant professor.
"When I came in 2009, the department was in the rebuilding stage, and I was the fourth or fifth recruit. It was an opportunity to build the infrastructure of a department from the ground up," he says. "Dr. Citardi is incredible to work with. When I joined the department, I said, 'Let's build a head and neck cancer program,' and he said, 'How can we get there?' We started with one OR and now we have four. The technology we work with is amazing. UTHealth is an excellent environment for people who want to push the envelope and build new programs. Over 10 years, we have built a one-of-its-kind patient-centered experience for head and neck cancer patients."
Certified by the American Board of Otolaryngology, Dr. Karni focuses his practice on management of HPV-associated oropharynx cancer; thyroid and parathyroid disorders; diagnostic ultrasonography and fine-needle aspiration of head and neck masses; transoral surgery for throat, larynx and oral cavity cancer; and salivary gland tumors. He performs more than 120 thyroid and parathyroid surgical procedures each year and leads a multidisciplinary ultrasound-guided aspiration biopsy clinic for thyroid nodules. He is the author of publications on robotic head and neck surgery, workup of the occult head and neck cancer, and integrating evidence-based methods in otolaryngology.
As he enters his second decade with the department, Dr. Karni's goal is to expand the head and neck cancer program and fortify the Memorial Hermann/UTHealth cancer brand, a special combination of caring and expertise unique in the Houston area. "As part of launching our Cancer ACO, we aligned ourselves with outstanding community partners, including a phenomenal group of physicians practicing in oncology across the Memorial Hermann Health System," he says. "It's an exciting time to be an oncologic surgeon helping to develop these programs. My goal for the next 10 years at the medical school is to grow our program in volumes and in depth. We're very ambitious about the benefits we can achieve for our cancer patients."
Schedule an Appointment
Call Us
To schedule an appointment over the phone, give our office a call at (713)-486-5019.
Online Appointment Requests
Patients may submit their appointment requests through our online Appointment Request Form.
Both current and new patients can request appointments through MyUTHealth, our patient portal.
---