Use of Povidone-Iodine for SARS-CoV-2 Prophylaxis During Procedures of Ears, Nose, Mouth and Throat
---
---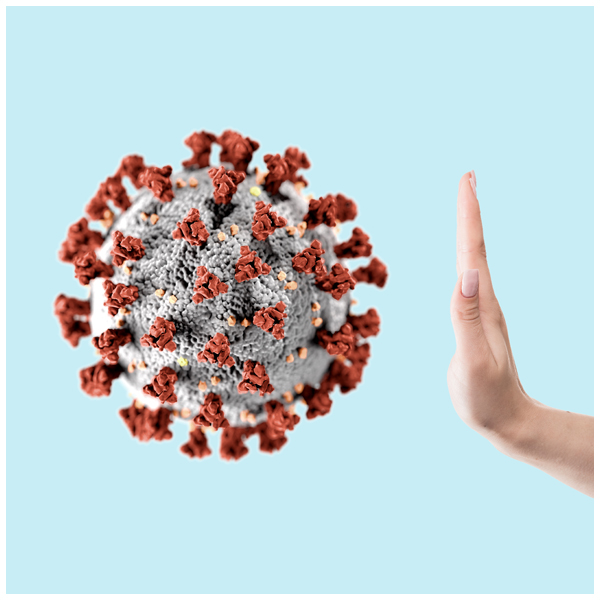 The inherent risks of SARS-CoV-2 transmission in the operating room are well-understood.  Among specialists, otolaryngologists are perceived to be a increased operational risk of contracting SARS-CoV-2 due to high concentrations of the virus in the nasal cavity, nasopharynx and oropharynx, as well as the aerosol-generating procedures otolaryngologists perform.  Intubation, as well as transoral and transnasal procedures, may pose a unique risk as viral particles may be aerosolized while performing these measures and contact the mucosa can be extensive.  Since SARS-CoV-2 can remain aerosolized for at least 3 hours under experimental conditions–and may persist for greater than 72 hours on plastic and stainless-steel surfaces–its presence in the OR creates substantial risks for healthcare professionals.
Researchers from McGovern Medial School (part of The University of Texas Health Science Center at Houston) have published a novel paper in the Journal of Otolaryngology-Head and Neck Surgery that posits the use of topical oronasal treatment with povidone-iodine (PVP-I).  Better known as Betadine, PVP-I may be an effective method to immediately reduce the viral load of the upper aerodigestive track and decrease the risk of inadvertent virus transmission.
Corresponding author Ron J. Karni, MD, Division Chief of Head & Neck Surgical Oncology at McGovern Medical School, and colleagues suggest that because for the reservoir for SARS-CoV-2 shedding is in the nasopharynx and nasal and oral cavities, the application of viricidal agents to these surfaces my reduce the virus burden.  Numerous studies have confirmed that povidone-iodine inactivates many common respiratory viruses, including SARS-CoV-1 and also has a good profile for mucosal tolerance.  Based on a review of in vitro and in vivo data, the researchers have proposed a prophylactic treatment protocol for the application of topical povidone-iodine to the upper aerodigestive tract.
The researchers conclude that "mucosal PVP-I application, deployed along side existing protocols for PPE, may decrease the risk of contagion to healthcare personnel, especially in procedures which traverse mucosal membranes of the head and neck."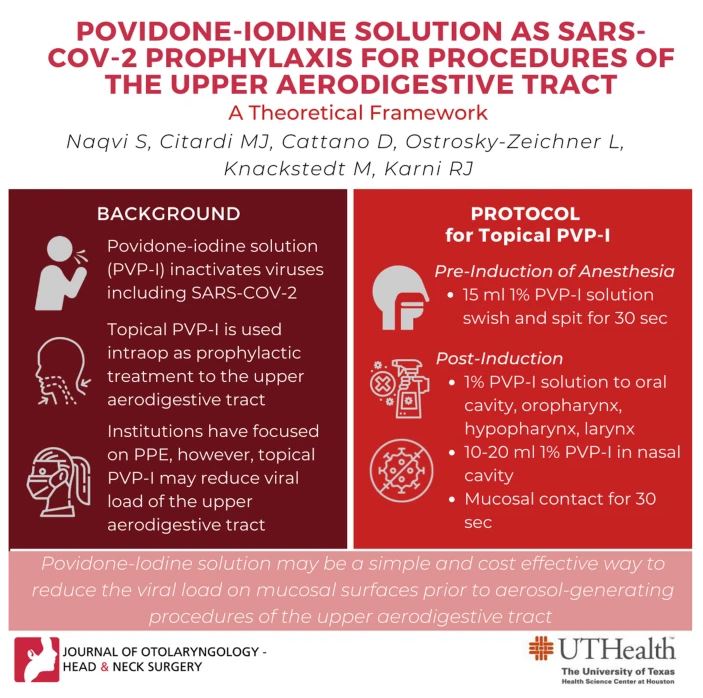 ---