An ARS Research Grant Allows a Resident to Test AI and Machine Learning to Identify Tumor Sites
---
---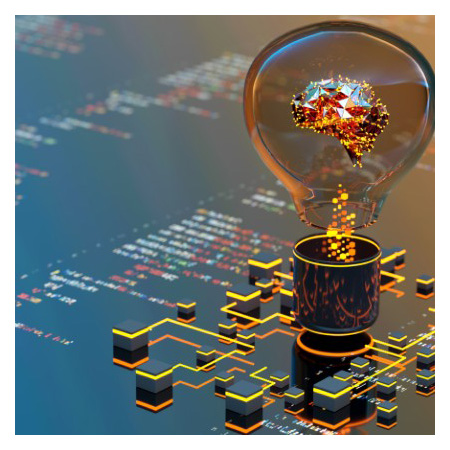 Researchers in the Department of Otorhinolaryngology at McGovern Medical School at UTHealth Houston are investigating the use of artificial intelligence (AI) and machine learning to identify attachment sites for inverted papillomas. Arising in the nasal cavity and paranasal sinuses, papillomas are benign epithelial tumors that sometimes appear similar to nasal polyps. However, inverted papillomas are locally aggressive, can disrupt adjacent bone, and have an associated malignancy conversion rate of 10 to 15%.
"We use a minimally invasive endoscopic approach through the nostrils to remove inverted papillomas," says Sean McKee, MD, a third-year otorhinolaryngology resident who is doing the bulk of the work in the study under the mentorship of Amber Luong, MD, PhD, professor and vice chair for research in the department; Martin J. Citardi, MD, professor and chair; and William Yao, MD, associate professor and director of the otorhinolaryngology residency program. "Pre-operative review of the CT scans can help us predict the tumor's attachment site based on areas of thickened bone. To minimize the potential for recurrence of the tumor, it's important to remove it entirely, drilling down to the boney area when necessary. Our research will take advantage of AI to identify these potential sites of attachment and even alert us to be concerned about a possible inverted papilloma tumor."
Dr. McKee is working with Luca Giancardo, PhD, assistant professor in the Center for Precision Health in the School of Bioinformatics at UTHealth Houston, to create an AI and machine learning model to help physicians identify sites of attachment. "Going forward, an ENT surgeon could order a CT scan, and the program can suggest the potential site of attachment," Dr. McKee says.
The research is funded by an American Rhinologic Society Women in Rhinology Research Grant sponsored by Xoran Technologies, LLC, and awarded to Dr. Luong.
---