Patient Ratings of Care Provided by UT Physicians Are Now Available Online
---
---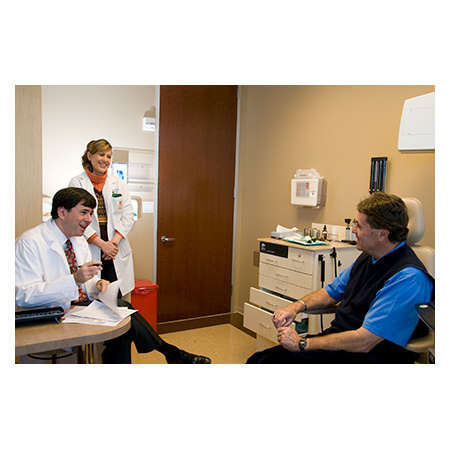 Honoring its commitment to provide an exceptional patient experience with every visit, UT Physicians, the clinical practice of McGovern Medical School, has made patient ratings and comments available online to the public.
"We have used patient survey data internally for many years to monitor our performance through the eyes of our patients," says Martin J. Citardi, MD, professor and chair of the Department of Otorhinolaryngology at McGovern Medical School at UTHealth Houston. "The data tell us where there are gaps so that we can direct our internal education to improve the patient experience. The challenge in making the data public was in packaging it so that it is useful for patients, while at the same time maintaining compliance with laws protecting patient privacy. Sharing the information will allow the public to learn about the quality of care we provide, which gives us a greater opportunity to help even more patients."
UT Physicians contracted with NRC Health in May 2021 for its patient experience survey, and ratings and comments have been displayed internally on the UT Physicians intranet since then. The survey system expands on UT Physicians' spirit of transparency and allows for the evaluation of the performance of entire departments. The overall star rating for a department at McGovern Medical School is an aggregate of all patient survey questions.
"We expect this initiative to lead to better quality and consistency of care across the board," Dr. Citardi says. "Giving the public access to reviews is the way things are done in 2022. Most people who want to buy a new coffeemaker read reviews before making a selection. If you're making a decision about health care, you should have access to information about a practice and its physicians as viewed through the experiences of other patients."
To view the ratings and comments, please visit physician profile pages at www.utphysicians.org.
---