ORL Frontiers 2022 Highlights New Technology and Research
---
---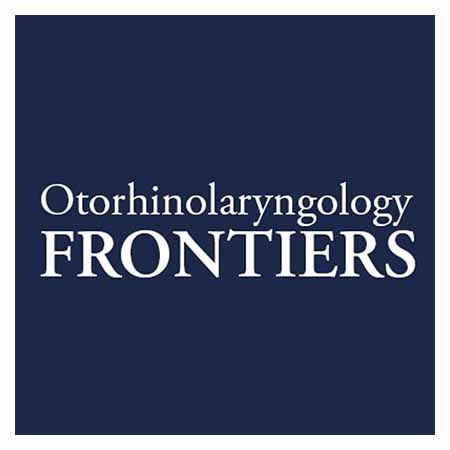 More than 60 physicians participated in this year's ORL Frontiers, sponsored by the Department of Otorhinolaryngology-Head and Neck Surgery at McGovern Medical School at UTHealth Houston. Held June 17 at the Brown Foundation Institute for Molecular Medicine in the Texas Medical Center, the annual department research symposium celebrates our graduating residents, highlighting a different subspecialty area each year, with 2022's focus on thyroid disease and related surgery.
This year's invited guest of honor was Ralph Tufano, MD, who served as the Charles W. Cummings, MD Endowed Professor in the Department of Otolaryngology-Head and Neck Surgery at the Johns Hopkins University School of Medicine from 2012-2021. While at Johns Hopkins, Dr. Tufano also served as the department's director of the Division of Head and Neck Endocrine Surgery and of the school's American Head and Neck Society-accredited fellowship in endocrine surgery. He serves on the American Head and Neck Society's Endocrine Section Board.
Dr. Tufano has authored more than 200 peer-reviewed papers, and more than 40 textbook chapters related to thyroid and parathyroid diseases. His research interests include novel directed therapies for the treatment of thyroid and parathyroid diseases, clinical outcomes research including transoral thyroid and parathyroid surgery, and determining the value propositions for thyroid and parathyroid surgical care episodes. After 21 years at Johns Hopkins, he joined the Sarasota Memorial Health Care System to direct the First Physicians Group Multidisciplinary Head and Neck Endocrine Center, which consists of a dedicated Thyroid and Parathyroid Center and Head and Neck Cancer Center. At ORL Frontiers, Dr. Tufano spoke on "Personalized Care for Thyroid Nodules and Differentiated Thyroid Cancer" and "Surgeon Career Development: Asking Good Questions and Dynamic Strategic Planning."
ORL Frontiers course directors were Amber Luong, MD, PhD, professor and vice chair for academic affairs in the department, and Ron J. Karni, MD, chief of the Division of Head and Neck Surgical Oncology and assistant vice president for oncology community programs at the medical school. An associate professor, he also is physician lead of the Memorial Hermann Cancer Accountable Care Organization.
Graduating otorhinolaryngology residents made the following presentations:
"Review of Neoadjuvant Targeted Therapy for Thyroid Cancer" by Arturo Eguia, MD
"HPV Vaccine Initiative in an Otolaryngology Clinic" by Sai Challapalli, MD
---