Dr. Zi Yang Jiang Receives ABOHNS Subcertification in Complex Pediatric Otolaryngology
---
---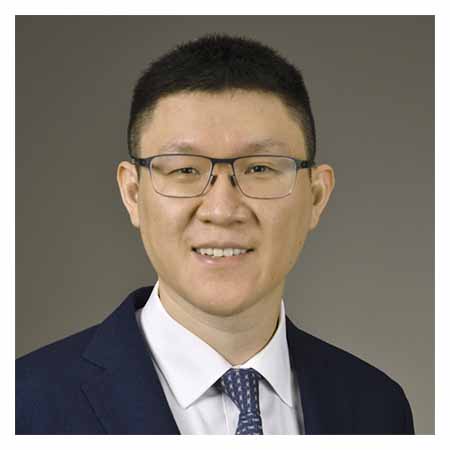 Zi Yang Jiang, MD, associate professor in the Department of Otorhinolaryngology-Head and Neck Surgery at McGovern Medical School at UTHealth Houston, has been subcertified in complex pediatric otolaryngology (CPO) by the American Board of Otolaryngology-Head and Neck Surgery (ABOHNS).
To earn the new subcertification, Dr. Jiang met eligibility criteria that included successful completion of a certain number of qualifying cases and multidisciplinary activities. He also passed a written exam demonstrating his medical knowledge and experience in caring for children with complex otolaryngologic disorders and for complex pediatric cases with common otolaryngologic disorders.
Subcertification in CPO recognizes that he completed additional training, successfully demonstrated advanced knowledge and skills beyond primary certification in otolaryngology-head and neck surgery, and validated an ongoing clinical practice within the subspecialty. According to the ABOHNS, children often receive better medical and surgical care in tertiary pediatric facilities with interdisciplinary teams, such as Children's Memorial Hermann Hospital.
"Lifelong learning and continuous improvement are such important parts of being a physician," Dr. Jiang says. "We've seen hundreds of advancements in clinical care in the years since I finished my formal medical training. We learn from journals, lectures, and conferences, and also from our colleagues in other fields as we care for multidisciplinary patients. Patients who go to a CPO subcertified physician know they are being treated with the latest advancements in complex pediatric care. In many ways, CPO subcertification is a badge of honor for the institution where these teams thrive."
A magna cum laude biology and chemistry graduate of the University of Illinois at Urbana-Champaign, Dr. Jiang received his medical degree at the University of Illinois at Chicago, where he was inducted into Alpha Omega Alpha Honor Medical Society. He completed residency training in otolaryngology-head and neck surgery at The University of Texas Southwestern Medical Center at Dallas. His clinical and research interests include pediatric neck masses and airway surgery, fetal-neonatal health, and clinical outcomes, efficiency, and cost-effectiveness in otolaryngology.
---