Neonatology Fellowship
---
The Neonatal-Perinatal Fellowship program is dedicated to training the next generation of leaders in clinical excellence, rigorous academics, and innovative education in the environment of diverse clinical pathology, quality patient and family-centered care, and perpetual clinical and basic science research.
---

---
Our Neonatal-Perinatal Medicine fellowship is an ACGME accredited 3-year training program with positions available for 3-4 new fellows each year. The program's goal is to train leaders in clinical and academic Neonatology. The training program integrates excellent clinical training, strong basic and clinical research mentorship, and the leadership development needed to care for sick neonates in a multidisciplinary critical care unit. The innovative core curriculum is guided by the American Board of Pediatrics subspecialty board specifications and utilizes a variety of learning experiences to engage all variety of learners. Our clinical training requirement is developed to address the ACGME's areas of general competency: medical knowledge, patient care, professionalism, interpersonal and communication skills, practice-based learning and improvement, and systems-based practice.
Training for first year fellows starts on July 7th, when they begin a month long orientation with a comprehensive curriculum built for a successful transition from pediatric resident into neonatal fellow. Our location in the Texas Medical Center, association with McGovern Medical School, and collaboration with Children's Memorial Hermann and Harris Health create an environment with a multitude of experiences where we can tailor a fellows experience to their learning and career goals. Upon successful completion of the program, each fellow will be eligible for certification by the Sub-Board of Neonatal-Perinatal Medicine of the American Board of Pediatrics.
---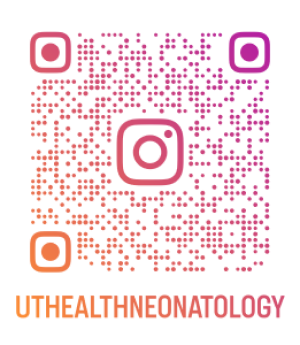 ---
Quick Overview
Positions offered per year:
3-4
Program duration:
3 years
Accrediting body:
Accreditation Council for Graduate Medical Education (ACGME)
Match participation?:
Yes
---