Psychology Internship Program
UTHealth Doctoral Psychology Internship Program
The Louis A. Faillace, MD, Department of Psychiatry and Behavioral Sciences offers an APA accredited 12-month full-time psychology doctoral internship program with 6 positions to graduate students in clinical, school, and counseling psychology. Our program provides broad, evidence-based clinical training with children, adolescents, and adults. It follows a scientist-practitioner training model, preparing interns for careers in a variety of clinical and academic settings. Clinical rotations include outpatient, inpatient, research, and school-based sites. Interns will become skilled in a wide-range of professional activities, such as individual, family and group therapy, psychological assessment and diagnosis, consultation and teaching, with diverse populations including severe mental illness. They will also be provided with research mentorship and are expected to be involved in research during their training. Specialty rotations available include Outpatient rotations in Autism (child and adolescent), Autism (adult), Trauma, Pediatric Neuropsychology, and Substance Abuse, as well as Inpatient Child and Adolescent and Inpatient Adult rotations.
Read the full program description in our Handbook.
Internship Admissions, Support and Initial Placement Data for the past 3 cohorts (2015-17) may be found here.
For the 2020-2021 academic year (starting July 1, 2020), six intern positions are anticipated, with a stipend of $30,000 plus benefits.
The match ID number for our program (six positions for 2020-2021) is 229411. Applicants for the 2020-2021 year should apply through APPIC by November 1, 2019 to be considered.
Interviews will take place on the following dates:
December 2, 2019
December 6, 2019
December 9, 2019
December 13, 2019
December 16, 2019
Accreditation
The UTHDPIP is a member of APPIC and is accredited by the APA Commission on Accreditation, with an effective date of July 20, 2016.
Any questions about our accreditation status may be addressed to:
Office of Program Consultation and Accreditation
American Psychological Association
750 1st St. NE, Washington, DC 20002
Phone: 202-336-5979
Email: apaaccred@apa.org
All other questions about the internship may be directed to Katherine A. Loveland, PhD, Training Director, UTHealth Psychology Internship Program.
Clinical Training Sites
The academic year is divided into three 4-month blocks. Each intern will have one rotation within each block. Clinical rotation time is 32 hours/week; didactics 3-4 hours/ week; and research 4-5 hours/week. There are no tracks; instead we require that each intern have some experience in both child and adult, inpatient and outpatient during the internship. Interns' preferences are taken into account in assigning rotations. However, a goal of the program is to provide interns with training experiences that will challenge them to learn new skills and expand their competencies. Hence, interns should expect have some rotations that are outside their areas of past experience. Interns receive a great deal of hands-on training and supervision to insure that their rotation experiences are successful.
Outpatient Rotations
C.L.A.S.S. Clinic (Changing Lives through Autism Spectrum Services): The C.L.A.S.S. Clinic rotation is an outpatient clinic at UTHealth serving people with autism spectrum disorders of all ages, specializing in adolescents and adults who are intellectually able (Asperger's). Clients served range from very young children through older adults, receiving diagnostic and psychoeducational assessment, individual and family therapy, social skills groups, and other interventions. Interns take part in all of these activities and also have the opportunity for research. Interns will learn specialized techniques for assessment as well as intervention. The C.L.A.S.S. rotation offers not only assessment and treatment of autism spectrum disorder, but also experience with a full range of co-morbid mental disorders and psychosocial conditions affecting individuals with ASD and their families and the opportunity for multidisciplinary collaboration in care. The C.L.A.S.S. rotation is supervised by Katherine Loveland, PhD.
Stewart Center at Westview School: The Stewart Center rotation at the Westview School is a clinic that provides assessment, diagnosis, individual and group therapy to children, adolescents and some adults. Interns will gain experience dealing with school related issues as well as more general individual and family psychological issues. Interns will learn to administer, score, and interpret a wide variety of assessment instruments and to work with challenging clients. Many referral questions are not school-related, but related to psychopathology or family issues. Interns will participate in all aspects of cases and collaborate with other professionals. Many but not all clients have an autism spectrum disorder. The Stewart Center rotation, which is located in West Houston, is supervised by Natalie Montfort, PhD.
Center for Neurobehavioral Research on Addictions (CNRA): The addiction rotation will provide experience in the assessment and treatment of substance use disorders at the Treatment Research Clinic, under the direction and supervision of Joy Schmitz, PhD. The Treatment Research Clinic is the primary research site for the Center for Neurobehavioral Research on Addictions (CNRA), a nationally recognized center dedicated to the development of science-based treatment for substance use disorders.
Developmental Neuropsychology Clinic: The Developmental Neuropsychology Rotation provides the intern with assessment and treatment of behavioral and emotional concerns in infants, children, adolescents, and young adults with developmental, neuropsychological, and genetic concerns under the supervision of Deborah A. Pearson, PhD. Interns will have an opportunity to learn specialized instruments used to assess infants, psychiatric concerns in children and adolescents with developmental disabilities, and neuropsychological function in children and adults with neurological and genetic disorders. DNC research activities include a number of clinical trials sponsored by the pharmaceutical industry, and NIH-funded projects including an NINDS/NICHD projects associated with the Autism Center of Excellence program and the Rare Disease Consortium.
Trauma and Resilience Center (TRC): The Trauma and Resilience Center (TRC) is dedicated to the treatment and study of trauma, post-traumatic stress disorder, and related behavioral health conditions. The TRC specializes in the treatment of veterans and their families, those impacted by natural disasters, those who have experienced physical trauma, and children recovering from commercial sexual exploitation or abuse. Children, adolescents, and adults are treated through the provision of individual, family, and group therapies. Clinicians at the TRC work in two interdisciplinary teams (child and adult), made up of psychiatrists, psychologists, social workers, and licensed counselors. Clinicians utilize trauma protocols including Trauma Focused-CBT, Cognitive Processing Therapy, Prolonged Exposure Therapy, Trauma and Grief Component Therapy for Adolescents, as well as other evidence-based practices that are well suited to working with traumatized individuals. The TRC rotations provide concentrated clinical and research training in the assessment of the consequences of trauma exposure and treatment of PTSD and related disorders in adults and youth. The rotations are centered at the UTHealth Psychiatry Outpatient Clinic located in the Behavioral and Biomedical Sciences (BBSB) Building under the supervision of Leslie Taylor, PhD; Jennifer Hughes, PhD; Danielle Madera, PhD; Sandra Soenning, PhD; Melissa Goldberg, PsyD; and other TRC faculty. .
Inpatient Rotations
UTHealth Harris County Psychiatric Center (HCPC): UTHealth HCPC is a 250-bed acute, inpatient psychiatric facility, affiliated with the Department of Psychiatry and Behavioral Sciences at the UT Health Science Center at Houston. Inpatient rotation supervisors will be Elaheh Ashtari, PsyD and Ana Ugueto, PhD.

HCPC Adult Rotation: This rotation will provide experience in the assessment and treatment of severe psychopathology. Commonly represented psychological disorders include schizophrenia, mood disorders, substance use disorders, and personality disorders. Interns may also have the opportunity to work with inpatients in the Early Onset Pilot Project (EOPP), a treatment unit designed to provide intensive treatment and support for patients that are in the early course of psychiatric illness. Trainees participate as members of a multidisciplinary treatment team, provide long-term individual therapy, family therapy, facilitate psychoeducational and psychotherapeutic groups, and conduct and write full psychological assessment batteries.
HCPC Child & Adolescent Rotation: The HCPC Acute Child/Adolescent Unit provides assessment and treatment to children ages 3-17 and the Juvenile Justice Center Unit (JJC) serves adjudicated youth ages 13-17. The patients served in both units are diverse in regard to race/ethnicity, education, and sociocultural background and have a variety of major mental illnesses. Many also have trauma histories that include sexual assault, sexual abuse, physical abuse, and witnessing domestic and community violence. Interns provide assessment as well as individual and group therapy and consultation in a multidisciplinary environment.
How to Apply
Applicants will be accepted through the APPIC Match process. The ideal applicant has experience with both child and adult clients, has significant experience with both assessment and evidence-based interventions, and is seeking a program that emphasizes evidence-based practice. UTHDPIP emphasizes diversity in training and in the recruitment of both interns and staff. We strongly encourage persons who are culturally or individually diverse to apply, including persons of diverse racial or ethnic background, those with disabilities and persons who identify as gay or lesbian, transgender or other sexual orientation, gender identity or presentation.
Our match ID number is 229411. Applicants for the 2018-2019 year should apply through APPIC by November 1, 2017 to be considered.
About Houston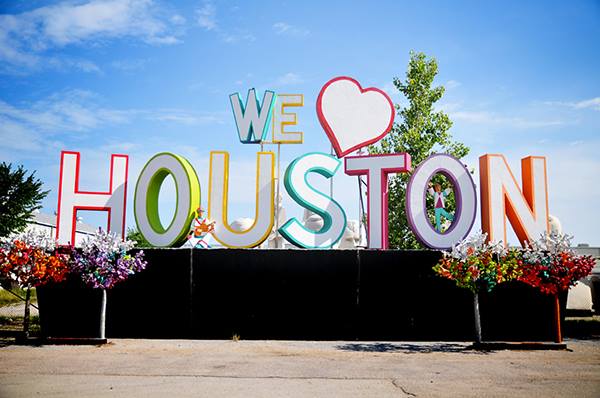 Houston is one of the most culturally diverse and vibrant cities in America. The fourth largest city in the country, it offers world-class options for entertainment, dining, sports, education, business and more. Home to the Texas Medical Center, the largest medical complex in the world, Houston is at the forefront of advancing medicine. Its various neighborhoods, highly-rated schools districts and attractions make the city an excellent place to start and raise a family.More information about Houston at:Visit HoustonThe City of Houston
Contact Us
Email: psych.internship@uth.tmc.edu
Fax: 713-486-2565
The University of Texas Health Science Center at Houston
Behavioral and Biomedical Sciences Building (BBSB)
1941 East Road
Houston, TX 77054