May 04, 2023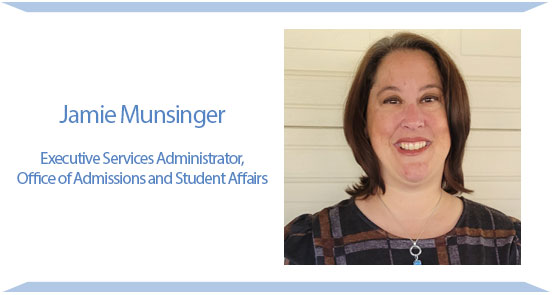 When did you join UTHealth Houston?
March 24, 1997.
What brought you here?
I was originally hired by Dr. Maria Diaz-Gonzalez de Ferris after completing a medical assistant internship under her guidance in the HMC Kinder Clinic (housed in the General Pediatrics Clinic—this is where I first met people who I still get to work with, such as Debbie Hernandez, Dr. Farnie, and Dr. Yetman). I followed Dr. Ferris to the Tiger Clinic, a UTHealth satellite pediatric clinic administering vaccines, well visits, and sick visits in the Aldine School District. I had the utmost respect for Dr. Ferris, she is an incredible physician and person. With the opportunities Dr. Ferris provided me, I completed my internship to become certified as a medical assistant.
Tell us about your work history here.
Unfortunately, because the Tiger Clinic was funded from grants that were short-lived, it was closed a year later. I reached out to Dr. Yetman who introduced me to Dr. Margaret McNeese, who at the time was a faculty attending with oversight for the Children's Assessment Center Clinic (CAC) at UT-Houston for abused children and the associate dean for Student Affairs at the Medical School. She hired me as a medical assistant, and I worked there for six years carrying out the daily responsibilities to support the physicians, from patient care to billing to transcription and even testifying in court when necessary.
When CAC was transferred to Baylor College of Medicine, I moved to Pediatric Cardiology at the Medical School and then was offered a job in the Office of Student Affairs, continuing to work with Dr. McNeese. With my clinical exposure, there was a good bit about medical education that I already understood, and it turned out to be a really good fit. I am surprised that 19 years later, I still get to use some of my clinical knowledge in the office, working directly with students reviewing vaccine records, vetting educational credentials and vaccinations for potential visiting students, assisting with excused absences due to illness, and coordinating with our Student Health Clinic as needed.
What are you most proud of accomplishing?
I am most proud of the care I provided patients early in my career and the contributions I have made to students. Many times, I interact with the students one-on-one during a time when they are not at their best, and I believe my training as a medical assistant has helped me to work on the behalf of students in a student-centric way and given me the opportunity to advocate for them. Just like I have always been committed to doing what is in the best interest of the patient, I am dedicated to doing what is in the best interest of our students. I am also really proud of the role I have played in the growth of the Visiting Student Program (VSLO through AAMC) over the years. I have helped to establish the protocol and processing of applications for trainees to come to our school to enhance their education.
What do you enjoy most about your work?
I love that my work is challenging. Every day is a new adventure from holding different events for the medical students to one-on-one meetings with students who need something that is non-routine. There is never a dull moment.  I also truly enjoy the people I work with in Admissions and Student Affairs. As the executive services administrator of the office, I get to work with all members of the team, and I get to mentor and help them identify a fulfilling career trajectory. Being invested in the professional development of various members of the team is truly rewarding.
Why have you stayed?
UTHealth has been good to me.  I have had so many opportunities to spread my wings, to grow, and to learn.  I am really grateful for the opportunity that I have had to learn from Dr. McNeese; she has molded me as a professional, and I believe I am good at what I do because of her mentorship and guidance over the past 25 years. She always makes work so interesting, and that's what keeps me coming back for more. But, I am eligible for retirement in 3 years, 10 months, and a few days.
When you are not at work, how do you spend your time?
On a personal note, what I am really most proud of is my family (my husband of 25 years, my daughter, who is a school teacher in the Humble area, and my son, who is in college).  Everything I do is for them; they keep me busy.