Melton, Arnold named 2022 Distinguished Alumni
---
---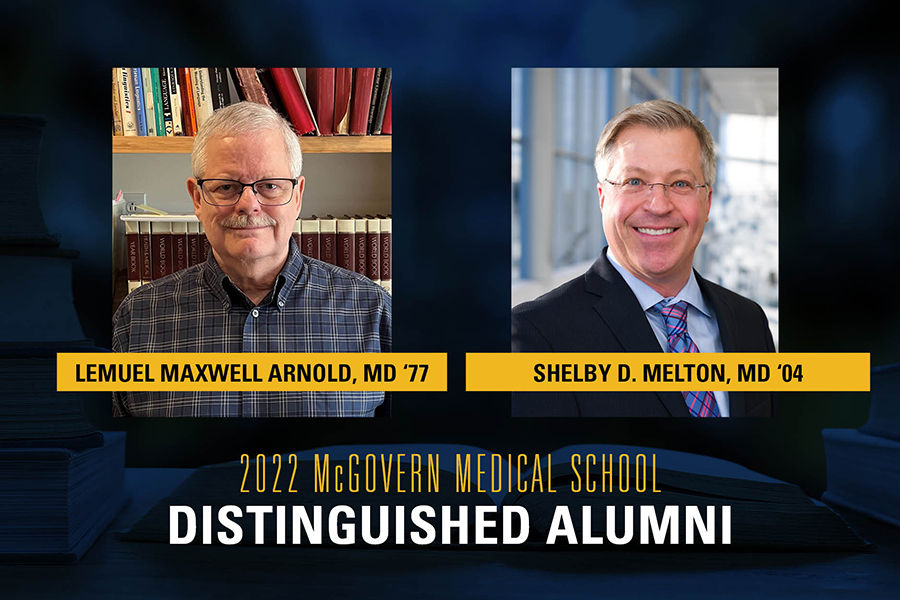 McGovern Medical School has named Shelby D. Melton, MD '04; and Lemuel Maxwell Arnold, MD '77, as its 2022 Distinguished Alumnus Award recipients.
The Distinguished Alumnus Award honors alumni of McGovern Medical School who have made significant contributions in the areas of medical science and education or the prevention and treatment of disease, as well as those who demonstrate a continued interest in the Medical School and its students. The Distinguished Alumnus Award has been presented by the Alumni Association since 1987.
Shelby D. Melton, MD '04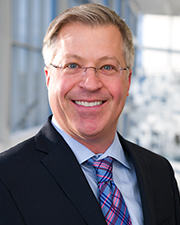 Melton is chief of the Pathology and Laboratory Medicine Service at VA North Texas in Dallas, the second largest VA healthcare system in the nation, and an associate professor in the Department of Pathology at The University of Texas Southwestern Medical Center in Dallas. Following graduation from McGovern Medical School in 2004, he completed an anatomic and clinical pathology residency at Emory University School of Medicine in Atlanta, before returning to UT Southwestern Medical Center for fellowships in molecular genetic pathology and gastrointestinal pathology in 2009 and 2010, respectively.
Melton recalled how thankful Jane Fitch, MD '88; and Grant Fowler, MD '84, were to be honored when he presented the award in 2016 when he served as the president of the McGovern Alumni Association Board of Trustees.
"What can I say? I'm grateful, appreciative, proud," Melton said. "This is certainly a special occasion and a great reason to come back to Houston and celebrate. As I scroll through the gallery of past recipients, I'm excited that this award will hopefully make a mark of service to my alma mater and leave a legacy of inspiration for other alumni."
Melton has been named a Top Provider in Pathology and Laboratory Medicine Service three times (2018, 2019, and 2022) by the VA North Texas Health Care System in Dallas, earned Leadership in Emerging Academic Department Program honors by the Office of Faculty Diversity and Development at UT Southwestern in 2014, and served on the Board of Directors of the Association for Molecular Pathology (2020-22). However, Melton said that the Distinguished Alumnus Award at McGovern Medical School is easily in the top-5 moments of his career.
"Serendipity can land you in the limelight once, or maybe twice," Melton said. "I've lectured in Beirut to an international audience. I worked on a study that was published in The New England Journal of Medicine, another great opportunity. But those are just moments in time, snapshots, or milestones. But for this award — voted on by other physicians not involved in my specialty, and based on a career's worth of work — it's extra special."
As he looked back on his time at McGovern Medical School, Melton noted the countless friendships he made that still continue through this day, as well as the training he received that benefits him throughout his career.
"What I have grown to appreciate through my early, and now mid-career is just how good my education and training was in preparing me for residency, and life afterward," he said. "I also grew up much more, personally, while at McGovern. Those life lessons, what we would now call D.E.I., were another important part of my time in Houston. Learning about other cultures and experiences, being challenged to grow and evolve, and facing real-life issues of both patients and classmates — all those made me into a better person."
Continuing to reflect on his time at the Medical School, Melton recalled that his entire experience would have been different and less memorable had it not been for Dr. Henry Strobel, with whom he created a lifelong friendship.
Strobel created the McGovern Medical School retreat for first-year students, an ice-breaker of sorts that introduces incoming medical students to their peers and faculty.
Melton said experiences like retreat, elective trips, and events such as Scotch Night with Strobel influenced his time both at McGovern and his subsequent career in medicine.
"Retreat was the perfect way to welcome me and my classmates to the UTHealth Houston family; making friends, having fun, and team-building without the pressures of studying and finding out who is a 'gunner,'" Melton said. "Somehow, being a Janitor and a skit writer the following year were even more memorable than freshman retreat. I'll never forget the standing ovation we got after the final sketch.
"Because of Henry, I continued involvement with the school by joining the Board of Trustees of the McGovern Alumni Association, a role I still hold today. Even after all these tremendous influences on my life and time at McGovern, the most special memory I have of Dr. Strobel is when he officiated my wedding. I am forever thankful to him for honoring my request to participate in one of the most important moments in my lifetime. You are deeply missed, my friend. Mementōte diluvium."
Lemuel Maxwell Arnold, MD '77, FAAP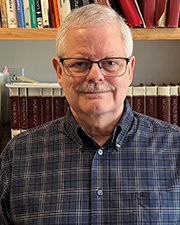 Arnold is a pediatrician at the Primary Healthcare Center of Dade in Trenton, Ga., where he specializes in general pediatrics/adolescent medicine. Arnold graduated from McGovern Medical School in 1977 before completing a residency in pediatrics at affiliated hospitals within UTHealth Houston in 1980.
"[Being named a Distinguished Alumnus] is an opportunity to model mentorship and show what one can do if you make the most of the opportunities given," Arnold said. "One of the people that I have met on my journey through life is former President Jimmy Carter. He struggled through a difficult presidency and made the most of his time as an ex-president."
Arnold has been a member of several medical associations and societies throughout his career, including the Medical Association of Atlanta, where he served as a member of the board of directors from 1997-2003, and the Medical Association of Georgia, where he was a delegate to the House of Delegates from 1998-2003. He also served on the board of directors and as vice president of Membership and Development for the Gay and Lesbian Medical Association from 2008-09.
The Distinguished Alumnus Award for Arnold adds to an impressive resume of accomplishments achieved throughout his career, including becoming president of the Medical Staff of Scottish Rite Children's Medical Center; associate medical director for Business Affairs at The Southeast Permanente Medical Group; and member of the Kaiser Permanente National Diversity Council. He received the R J Erickson Diversity Achievement Award from Kaiser Permanente in 2005.
"I see the award as an acknowledgment of a lot of hard work during my career," he said.
Arnold was the Physician Champion/ Editor for the Provider Handbook for Culturally Competent Care: Lesbian, Gay, Bisexual, and Transgender Population for the Kaiser Permanente National Diversity Council and has created an endowment to support diversity and inclusion in the Dean of Student Affairs Office at McGovern.
"I think one of the best experiences as a gay medical student was having representation in educational material presented in classes," Arnold said. "When I saw that Emil Steinberger, MD, was having a lesbian, gay, bisexual, and transgender panel present to my class, it made me feel much more comfortable being here."
Arnold recognized two McGovern faculty for helping him throughout his time at the Medical School, Margaret McNeese, MD, and Frank Simon, MD. He recalled McNeese as being his first clinical mentor in outpatient pediatrics and someone who was wonderful in the role and showed him how much she enjoyed her work. Simon ran the inpatient service and was someone who Arnold said knew how to give support to residents who needed it. After a "month from hell" as an intern in the NICU, Simon gave Arnold a break to shadow in a primary care pediatrician's office to recover and see what life might be like after residency — and "it worked."
---