Applications open for BIG-TCR fellowships
---
---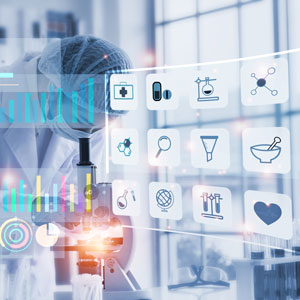 Applications are now open for a pair of CPRIT fellowships for a research training grant, titled "Biomedical Informatics, Genomics, and Translational Research Training Program (BIG-TCR)." The grant awards both a predoctoral and postdoctoral fellowship and is open to all six UTHealth Houston schools.
Applications are due before 11:59 p.m., Monday, Oct. 9. Candidates can find the application forms by selecting the respective position under the "Application Information" tab on the BIG-TCR website:
The application form, as well as a curriculum vitae, academic transcripts, and letters of recommendation can be sent to BIG.TCR@uth.tmc.edu.
Selected candidates will be notified for interviews by Oct. 13, 2023. The next steps will include a detailed interview procedure. Both primary and co-mentors are welcome to support their trainees during the interview.
The BIG-TCR has been funded by the Cancer Prevention and Research Institute of Texas. The mission of the program is to train the next generation of researchers and leaders in the field of cancer research by providing a highly interactive, innovative, and interdisciplinary training environment by leveraging UTHealth Houston's top-notch research programs in cancer biology; stem cell biology; pharmacology and drug discovery; genomics and other omics; data science and artificial intelligence; clinical informatics; and translational medicine.
Awarded trainees will receive interdisciplinary competency training synergized with the discipline-based curriculum of each school. Two mentors will supervise trainees, with one mentor specializing in the biomedical informatics and genomics (BIG) area, with the other mentor specializing in translational or basic cancer research (TCR).
BIG-TCR trainees will be appointed for one year with the possibility of renewal for up to two years, dependent upon their successful research and academic progress, participation in activities related to the BIG-TCR training program, and competition among new applicants.
The BIG-TCR training program is led by Zhongming Zhao, PhD, MS, chair professor for Precision Health and director of the Center for Precision Health and UTHealth Cancer Genomics Center at the McWilliams School of Biomedical Informatics at UTHealth Houston.
---