Multiple Sclerosis Patient Education Day set for April 16
The Division of Multiple Sclerosis and Neuroimmunology in the Department of Neurology will host a Patient Education Day, Saturday April 16 at the Denton A. Cooley, MD & Ralph C. Cooley, DDS University Life Center (7440 Cambridge St.). The event…
---
---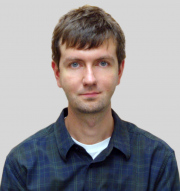 Tsvetkov wins BIG Award
Andrey Tsvetkov, PhD, assistant professor in the Department of Neurology, has been awarded the Glenn Foundation for Medical Research Breakthroughs in Gerontology (BIG) Award from the American Federation for Aging Research (AFAR). The BIG Awards provide $300,000 for research projects…
---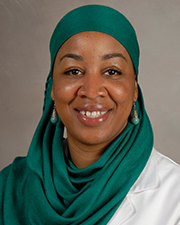 Research examines impact of social determinants on stroke
A trial testing whether multidisciplinary telehealth intervention will help improve racial disparities in outcomes for adult stroke survivors will be launched at The University of Texas Health Science Center at Houston (UTHealth Houston) with a $3.1 million grant from the…
---
---
MEG Center publishes five papers in calendar year
Highlighting the work of the Magnetoencephalography (MEG) Center at McGovern Medical School, Michael Funke, MD, PhD, associate professor in the Department of Pediatrics and director of the MEG Center, and his team have published five papers in various journals over…
---
Biobank Repository helps chronic coronavirus symptoms
More than a year after COVID-19 sent her to the hospital for seven days, which included treatment with low amounts of supplemental oxygen, Sophia Holton is still suffering symptoms from the virus: headaches, pain, shortness of breath, and low energy….
---
JAMA Neurology publishes Sarraj research on ischemic stroke
International research from a multicenter study, led by McGovern Medical School neurologists, is providing more guidance on stroke treatment. The study, led by Amrou Sarraj, MD, associate professor in the Department of Neurology and published in JAMA Neurology focuses on patients suffering…
---
Grant to study role of meningitis, sepsis in Alzheimer's
The role of peripheral and brain infections in the development of Alzheimer's disease is the focus of new research at The University of Texas Health Science Center at Houston (UTHealth), funded with a $2 million grant from the National Institutes of Health (NIH)….
---
Spiegel wins Joe Niekro Foundation award
Gary Spiegel, MD, associate professor in the Department of Neurology received the Patient Choice Award from the Joe Niekro Foundation at the annual Houston Knuckle Ball, April 10. "I am honored and grateful to receive this recognition from this group, the…
---