McGovern students learn the Art of Observation
In the health care industry, physicians are usually asked for their expertise, whether that be through diagnosis, or recommendations on treatment, however a lot of the time, they are never asked how they are feeling. The Art of Observation, a…
---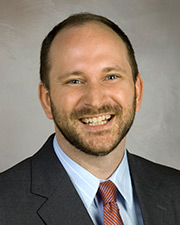 ---
---
Call for COVID-19 pandemic art wall submissions
The Medical Art Wall Committee is currently accepting COVID-19 pandemic submissions to be featured on the McGovern Medical School Art Wall. The pandemic art exhibit will recognize the creative efforts of staff, faculty, students, and physicians-in-training in an unusual time….
---
"Old Man Country" – an insider's perspective to aging
"Old Man Country" is the second book from author Thomas Cole, PhD, director of the McGovern Center for Humanities and Ethics. The book is an eyewitness account of the challenges of dealing with old age from some of the most…
---
Humanities find new outlet in Human Ties Digest
The McGovern Center for Humanities and Ethics launched its inaugural edition of Human Ties Digest, a publication that aims to foster the medical humanities and creativity, organized by second-year medical students Maggie O'Brien and Munir Buhaya, and Anson Koshy, M.D., assistant professor in the Department of Pediatrics and the McGovern Center.
---
---
Community Action Poverty Simulation challenges students to rethink poverty's impact on health
While some may believe poverty is a stand-alone issue, the complexities and challenges of poverty and its effect on health can't be ignored. A 2013 survey by The Associated Press found four out of five adults in the U.S. struggle with joblessness, near poverty, or reliance on welfare for at least parts of their lives. Now, a new program at McGovern Medical School aims to show medical students the realities of poverty through a first-hand simulation.
---
Arts & Resilience delves into the language of film
Dr. Sandy Frieden, adjunct assistant professor at the University of Houston, spoke about the art of "diagnosing" the meanings and details behind movies for this month's edition of the ongoing Arts & Resilience Program – a series of events designed to link the arts and humanities with medicine at McGovern Medical School.
---