Hematology and Medical Oncology Fellowship at McGovern Medical School
The Hematology/Oncology program at UTHealth will provide the necessary resources for trainees to master the art and science of treating and caring for patients with blood and neoplastic disorders. The program is committed to train and mentor fellows to improve their clinical abilities and facilitate the development of a clinical career or an investigative pathway for translational and/or clinical research. The curriculum is designed to provide trainees with the analytical skills and evidence based medicine to care for patients with hematologic and oncologic diseases. Inpatient and outpatient clinical rotations have been specifically planned to develop clinical excellence and encourage academic discussions and debate. The Program will provide guidance through mentorship for fellows to assure the successful implementation of an appropriate investigative research project and career development plan. Intrinsic to the discipline are scientific knowledge, the scientific method of problem solving, evidence based decision making, a commitment to lifelong learning, and an attitude of caring that is derived from humanistic and professional values.
One of the fundamental principles of the Hematology/Oncology training is the progressively increasing degree of responsibility that fellows are given for the care of patients. The principles of patient care demand that the attending physician retain ultimate responsibility for the welfare of patients, however, this rule allows delegation of authority to the fellows. Attending physicians will delegate progressively more authority to the fellow as he or she progresses through the training program. The fellow will assess the patient and propose a management plan. With the concurrence of the attending physician, the plan will be undertaken by the fellow. Additionally, the attending physician has an obligation to teach general and/or subspecialty Hematology/Oncology to the fellows. This teaching is best carried out in the context of the immediate clinical situation.
Candidates for the Hematology and Medical Oncology Fellowship training program must complete three years of Internal Medicine residency in an ACGME accredited program and be United States citizens, permanent residents or hold a J1 Visa. International graduates must meet the requirements of the Graduate Medical Education and the Texas State Board of Medical Examiners. We only sponsor J-1 visas and require international graduates to meet the terms for a Physician-in-Training, as outlined by the Texas State Board of Medical Examiners.  H1B visas are not sponsored by this institution for graduate medical education.
Program Director:  Dr. Anneliese Gonzalez
Associate Program Director: Dr. Modupe Idowu
Program Coordinator: Jasmine Celestine
ACGME Program number: 1554814160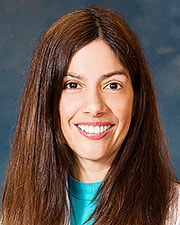 Anneliese O. Gonzalez, MD

Program Director
Division Director and Associate Professor of Oncology
Department of Internal Medicine
Modupe Idowu, MD

Assistant Program Director
Associate Professor of Hematology
Department of Internal Medicine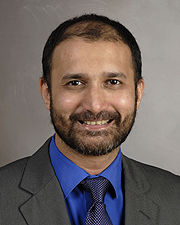 Syed H. Jafri, MBBS

Assistant Program Director
Associate Professor of Oncology
Department of Internal Medicine
Fellowship Coordinator
Department of Internal Medicine
Hematology and Medical Oncology Fellowship
at McGovern Medical School