Gastrointestinal Oncology
The Gastrointestinal Oncology team in the Division of Oncology at The University of Texas Health Science Center at Houston (UTHealth) provides comprehensive, patient-centered care for patients at high risk of or diagnosed with gastrointestinal cancers.
Mission
The Gastrointestinal Oncology team's mission is to:
Provide high-quality, personalized medical care to diagnosed with, suspected of having, or at high risk for a gastrointestinal cancers, in a well-coordinated, multidisciplinary fashion so as to improve, enhance, and sustain quality of life
Educate current and future health care providers and general practitioners on various aspects of gastrointestinal cancers
Contribute to advances in biomedical research in the areas of prevention, screening, and treatment
Promote good health in our community through collaborations with physicians and local leaders and patient advocacy groups
Services Offered
Our team of highly skilled physicians and nurses provides consultation and management in both the outpatient and inpatient setting at Memorial Hermann TMC and Northeast.
We provide comprehensive care through collaboration with members of the Divisions of Urology, Gastroenterology, Surgery, Radiation Oncology, Pathology, and Radiology and includes multidisciplinary tumor board conferences and coordination of care through the Memorial Hermann Cancer Center. Enrollment in clinical trials is reviewed with interested patients.
These services include genetic counseling, infusion services, palliative care, and social work.
Contact Information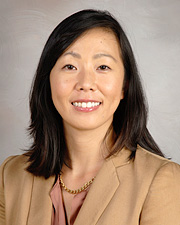 Julie H. Rowe, MD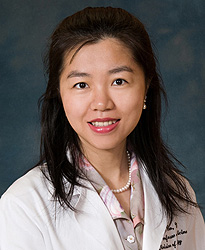 Putao Cen, MD