MDA Cancer Hospital Rotation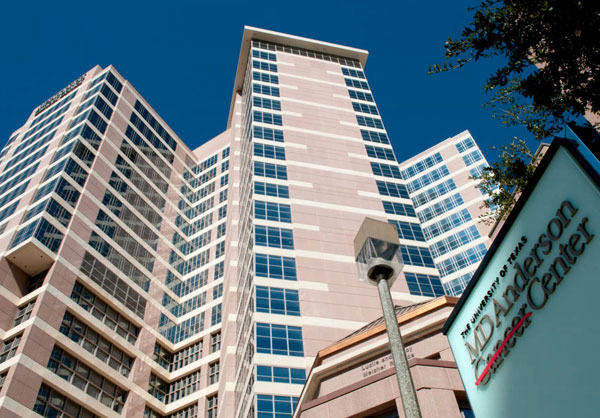 During your fellowship, you will rotate through the American Academy of Sleep Medicine (AASM) accredited sleep laboratory at the M.D Anderson Cancer Center Sleep Center. The University of Texas MD Anderson Cancer Center is an affiliated hospital through which the fellow will rotate for a minimum of 1 month of their training. The hospital has multiple sleep clinics and an accredited sleep laboratory (4 bed) to evaluate patients with sleep disorders. During this rotation, the fellow functions as a consultant in the Sleep Medicine clinic. Under attending supervision, the sleep trainee will also be expected to direct care in the diagnosis and treatment of hypersomnia, insomnia, parasomnia and circadian disorders. The fellow will be expected to read and interpret polysomnograms in these patients, and the fellows are expected to attain competence in the indications/performance of polysomnography (PSG), multiple sleep latency test (MSLT), positive pressure titration (PAP), and other laboratory evaluation of sleep disorders. In addition, subspecialty trainees are expected to direct therapy for sleep-disordered breathing, including prescription of positive pressure therapy, referral for oral appliances and possible surgical intervention. The fellow will also be given the opportunity to participate in cancer-related research.
There are several unique aspects of the rotation through the University of Texas MD Anderson Cancer Center Hospital which adds great educational value to the overall experience for our sleep fellows in addition to the assimilation of the basics of sleep medicine.
Sleep-related complaints are common in cancer patients. A large cross-sectional series in cancer patients demonstrated the pervasiveness of sleep-related complaints, including fatigue, leg restlessness, insomnia, and excessive sleepiness. Prolonged sleep duration and disturbed circadian rhythms of sleep are also associated with increases in cancer risk. The importance of sleep and cancer has been documented in the medical literature, but the impact of sleep disturbances of cancer diagnosis, prognosis and care remains elusive. The sleep fellows will learn about the sleep disturbances and chronobiology which appear to have important implications throughout the continuum of care of the cancer patient, impacting cancer prevention, treatment and survivor-ship. The fellows will also be exposed to patients with disrupted sleep, which is a common symptom during cancer therapy and which may also have important consequences on cancer treatment and symptoms, such as fatigue and pain. They will learn how to manage patients who are cancer survivors and suffer from disrupted sleep, fatigue and insomnia. There will also be exposure to sleep disordered breathing (often as a result of a compromised upper airway obstructive lesion or consequences of surgery of chemo and radiation therapy), insomnia (also often a consequence of cancer related treatment or a co morbid mood disorder), movement disorders, as well as cancer-related fatigue, hypersomnia and insomnia. The cancer related sleep disorders can be related to normal pathophysiology, the underlying malignancy and as aforementioned possibly related to cancer treatment (chemotherapy, surgery, radiation). The sleep fellows are exposed to normal and pathologic conditions of sleep, as well as the pulmonary, cardiovascular, neurologic, psychiatric, and other systemic effects in adult patient populations.
The fellow functions in a one to one fashion, working directly with a board-certified faculty. The primary supervision responsibilities lie with the Rotation Site Director for the Sleep Fellowship. During you MDA rotation (1 month during the fellowship), you will rotate with the supervising faculty in the sleep laboratory and review polysomnograms (PSGs) on patients being treated at the Cancer Center with sleep complaints and referred for evaluation. You will also attend Sleep Clinics with the Sleep Faculty and Fatigue Clinics with their respective faculty. In addition, trainees provide consultations for inpatients at the MD Anderson Facility upon request. There will be no on call responsibilities for MDA while rotating at that facility. The scheduled ambulatory experience will continue during the rotation to include 2 half-day clinics each week: Memorial Hermann (Wednesday afternoon) and the Harris Health (Smith) Sleep Clinics (Thursday morning). You will also be required to continue your conference attendance on Tuesday afternoons. Please refer to the month timetable for a general outline of the rotation (your supervising faculty will modify the rotation based on their clinic days etc).
MDA Site Director
Dr. Faiz (safaiz@mdanderson.org)
MDA Site Coordinator
Erika Colvin (ercarrie@mdanderson.org)
Sleep Faculty
Dr Faiz
Dr. Balachandran
Dr. Bashoura