Children's Memorial Hermann Hospital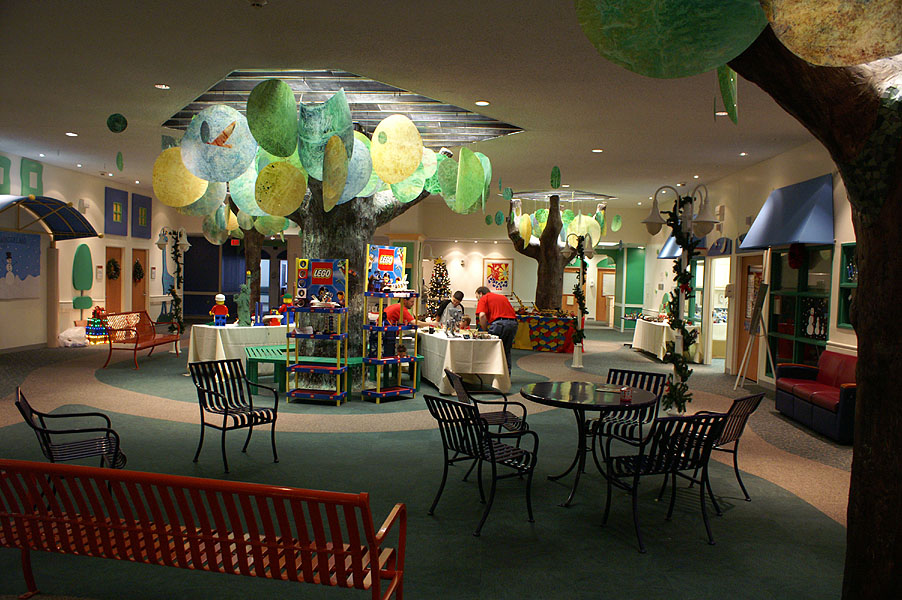 In partnership with The University of Texas Medical School at Houston, Children's Memorial Hermann Hospital (CMHH) averages more than 120,000 patient visits each year. The caring staff treats everything from life-threatening injuries to routine medical procedures in children ranging from premature infants to young adults. This independent facility houses more Pediatrics subspecialties than any other facility in the Houston area.
Its location within the Memorial Hermann-Texas Medical Center complex provides access to this primary teaching hospital for The University of Texas Medical School at Houston, as well as a Level I Trauma Center.
The 240-bed facility offers colorful decor, special play areas and a reassuring staff, trained to help take the focus off of pain and illness. The tenth floor houses an indoor playground with a view of the medical center skyline and a indoor park where group directed activities take place. These include visits from local professional athletes, zoo animals, movie nights, summer snow cone days, group singing sessions, and pet therapy. Also located on the tenth floor is a Houston Rockets basketball themed game room dedicated to teens. The eighth floor is baseball themed with its own separate play room and theater. Education and support services for families are also available, as are services for international patients. For parents of critically ill patients, there is a 14-bedroom Ronald McDonald House located within CMHH on the seventh floor for overnight stays. Parents and families can stay, have access to bathroom/shower facilities, as well as kitchens, during their children's stay in the intensive care setting or prior to surgery.
Residents participate in general wards services as well as PICU, subspecialty consults, a busy and diverse ER, nursery, and level II/III NICU. The new 22 bed PICU is one of only three pediatric intensive care units serving the Houston area and the only one attached to a level I trauma center for pediatrics, along with a dedicated burn unit. In addition, the PICU team cares for kidney and liver transplant patients and extracorporeal membrane oxygenation (ECMO) patients. The 20 bed CVICU/Children's Heart Center houses our patients with complex congenital heart disease, including those who are post cardiovascular repair at one of the nations top ranked programs for Cardiology and Cardiovascular Surgery. The Neonatal Center, named a Center of Excellence by the United Resource Network, includes a 38-bed Level II Neonatal Special Care Unit and a 90-bed Level III Neonatal Intensive Care Unit. The Level III unit has the special services of both high-frequency ventilation and extracorporeal membrane oxygenation (ECMO), that residents and fellows oversee management of with direct supervision of NICU faculty.