MD Anderson Cancer Center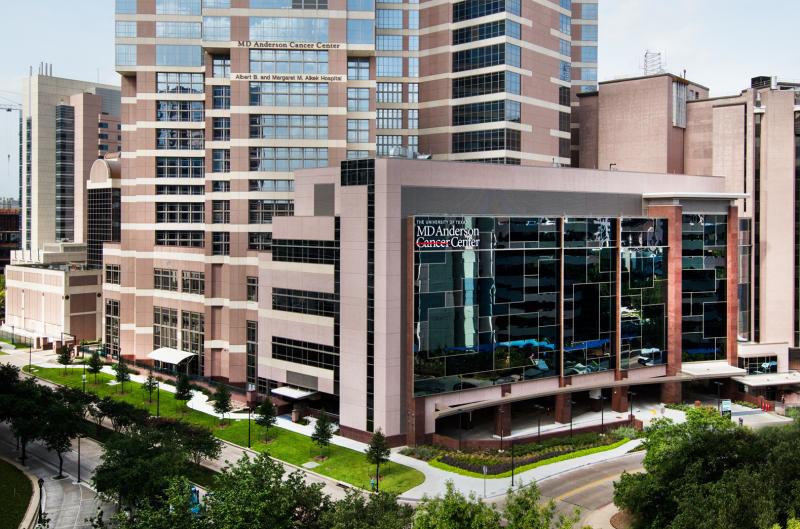 The University of Texas MD Anderson Cancer Center (MDACC), established in 1941 to serve Texans with cancer, was the first member institution of the Texas Medical Center. It was named after Monroe D. Anderson, a wealthy cotton broker who created a foundation to help institutions foster patient care and dissemination of knowledge. The activities of the MDACC in cancer care, research and education of health care professionals and the public are recognized worldwide. This referral center attracts patients from Texas and around the world. MDACC has more than 400 faculty. There are strong support services for the diagnosis, treatment, and care of patients with cancer and related disorders. There are more than 500 inpatient beds, including laminar flow rooms and medical and surgical intensive care units. Each year there are more than 17,000 patients admitted, more than 115,000 provided care for, and more than 500,000 outpatient visits.
Educational activities at the MDACC are integrated with those at the Medical School. The Division of Medicine at MDACC has sections of cardiology, hematology, gastroenterology, endocrinology, infectious diseases, and immunology. Students, house officers, and fellows participate on inpatient, consultative, and ambulatory teaching services staffed by members of MDACC and UTHealth faculties. The emergency center and ambulatory center are staffed by internists who trained at UTHealth.
At MDACC, residents attend daily morning report, as well as subspecialty conferences. For some conferences house staff and students return to the Medical School, just a short ten-minute walk down the block.
At MDACC, more than 400 controlled clinical trials are in progress. Areas of active clinical investigation include chemotherapy, immunotherapy, and new modes of drug delivery.