Dr. Douglas Stanley Joins UTHealth and Memorial Hermann
---
---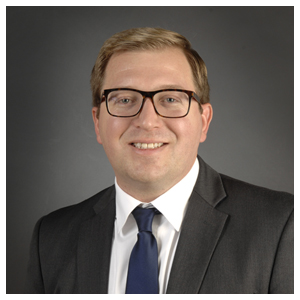 Douglas Stanley, MD, has joined the Department of Otorhinolaryngology-Head and Neck Surgery at McGovern Medical School at UTHealth and the medical staff of Memorial Hermann The Woodlands Medical Center.
A native of Odessa, Texas, Dr. Stanley received his medical degree at McGovern Medical School and completed his otolaryngology residency at the same institution. Prior to returning to Memorial Hermann and UTHealth, he served on the staff of Hill Country Memorial Hospital in Fredericksburg, Texas.
He provides general ENT services for adults, adolescents and children at Memorial Hermann The Woodlands Medical Center and spends 20 percent of his time at Lyndon B. Johnson Hospital, part of Harris Health System. He also sees patients at UT Physicians Otorhinolaryngology-The Woodlands.
"I'm happy to be back at UTHealth," says Dr. Stanley, an assistant professor of otorhinolaryngology. "I'll be taking ENT call at Memorial Hermann The Woodlands Medical Center, a new service we've added to meet the needs of the rapidly growing Montgomery County community."
He treats thyroid and parathyroid disorders, salivary gland diseases, laryngeal disorders, ear infections, and tonsil and adenoid diseases, as well as conditions of the nose and paranasal sinuses. In conjunction with UTHealth Audiology, which began serving The Woodlands in January, he evaluates hearing loss, dizziness, tinnitus and related conditions. His clinical interests include minimally invasive, office-based procedures for the nose and sinuses
---