Five ORL Faculty Named Texas Super Doctors
---
---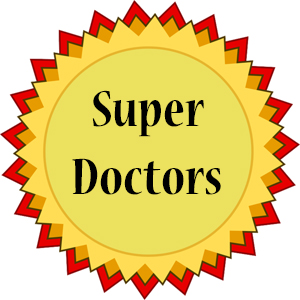 Martin J. Citardi, MD; Tang Ho, MD; Amber U. Luong, MD, PhD; Sancak Yuksel, MD; and Ronda Alexander, MD, were named by their peers as Texas Super Doctors®, following an extensive independent nomination and research process involving more than 40,000 medical professionals in Texas. The results were published in the December 2018 issue of Texas Monthly magazine.
Dr. Citardi specializes in the treatment of complicated sinus and nasal disease and is a core member of both the Texas Sinus Institute and Texas Skull Base Physicians. He is professor and chair of the Department of Otorhinolaryngology-Head and Neck Surgery at McGovern Medical School at UTHealth and chief of otorhinolaryngology-head and neck surgery at Memorial Hermann-Texas Medical Center. An internationally recognized ear, nose, and throat surgeon, he has special interests in difficult-to-treat chronic sinusitis, revision sinus surgery, and minimally invasive surgery for tumors of the nose and sinuses.
Dr. Ho is chief of facial plastic and reconstructive surgery and an associate professor in the Department of Otorhinolaryngology-Head and Neck Surgery. He is board-certified by both the American Board of Facial Plastic and Reconstructive Surgery and the American Board of Otolaryngology-Head and Neck Surgery. His clinical interests include aesthetic and reconstructive surgeries of the face, including facial rejuvenation procedures (facelift, brow lift, Botox® injection, injectable fillers), rhinoplasty, facial reanimation procedures for patients with facial paralysis, reconstructive surgery of skin cancer defects, and complex microvascular facial reconstruction.
Dr. Luong is a practicing rhinologist who directs the department's translational science program focused on the role of innate immunity and environmental triggers on the pathophysiology of chronic sinus disease. She also serves as co-director of the McGovern Medical School's Rhinology and Skull Base Fellowship. In addition to her basic science research, she is actively engaged in a number of industry-funded translational studies that directly stem from her interest in the relationship of chronic inflammation between the sinuses and lungs and in the role of innovation in management of chronic sinus disease. Both her basic science and translational research complement her clinical interest in the medical and surgical management of chronic sinus disease. She is an associate professor of otorhinolaryngology.
Dr. Yuksel has clinical interests that include pediatric ear diseases, cochlear implantation, newborn and pediatric swallowing and airway problems, congenital head and neck lesions, adult hearing loss, complex ear problems and surgeries, lateral skull base tumors and surgeries, salivary gland strictures and stones, and sialendoscopy. He is an associate professor in the department.
Dr. Alexander, an assistant professor of otorhinolaryngology, helped establish the Texas Performance Voice Institute, a comprehensive program for the diagnosis, management, and treatment of disorders and diseases that affect the voice and swallowing. Her clinical interests include the evaluation of hoarseness; spasmodic dysphonia; vocal tremor; vocal cord paralysis; extra-esophageal reflux; voice changes after surgery of the neck, chest, or brain; tracheal stenosis; and swallowing disorders. She is specially trained to manage the unique needs of professional voice users. She also has interests in neuromuscular disorders of the head and neck, including medication-resistant tension and migraine headaches.
Schedule an Appointment
Call Us
To schedule an appointment over the phone, give our office a call at (713)-486-5019.
Online Appointment Requests
Patients may submit their appointment requests through our online Appointment Request Form.
Both current and new patients can request appointments through MyUTHealth, our patient portal.
---