Sialendoscopy: Better Outcomes Without Incisions
---
---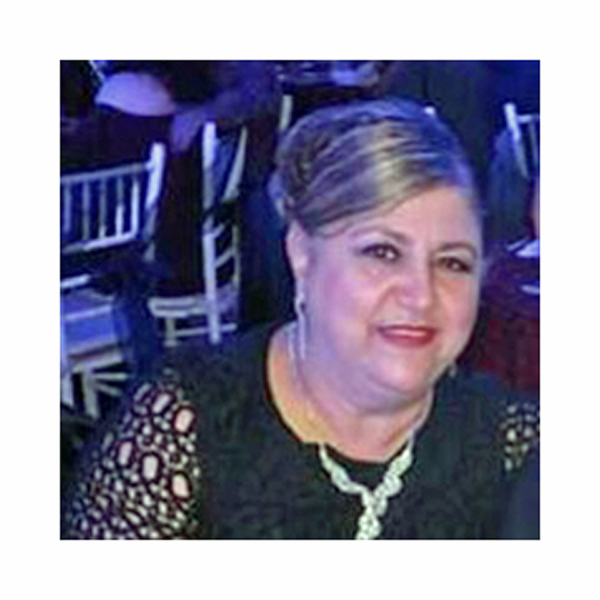 For a few years, Maria Dolores Salinas thought the occasional inflammation on the right side of her face was associated with upper respiratory infections.
"I looked like I had mumps under my right jaw, and it was difficult to swallow," Salinas says. "My family doctor prescribed antibiotics each time, and the swelling went away."
When the inflammation began recurring three or four times a year, she saw Zi Yang Jiang, MD, an assistant professor in the Department of Otorhinolaryngology-Head and Neck Surgery at McGovern Medical School at UTHealth. Based on CT scan results, he diagnosed a large sialolith in the right submandibular gland, the most common location for the calcified masses also known as salivary stones. Dr. Jiang referred her to Sancak Yuksel, MD, an associate professor of otorhinolaryngology, whose clinical skills include sialendoscopy.
"In the past, surgical management of sialolithiasis unresponsive to conservative management was resection of the salivary gland through a facial incision," Dr. Yuksel says. "Sialendoscopy gives us a platform for removal through the salivary duct without a formal incision. For smaller stones, usually 5 millimeters or less in diameter, the procedure can be performed using the minimally invasive basket technique."
Dr. Yuksel took Salinas into surgery in January 2020. Using a very fine endoscope equipped with a wire basket, he visualized the stone.   "The beauty of sialendoscopy is being able to provide patients with relief with no external scar, no nerve damage, and a lower risk of surgery-related complications," he says. "Usually we remove the stone with a basket without cuts, but this one wouldn't come out, so we had to make a small incision. I injected a steroid to minimize swelling of the ductal system and all was fine."
Salinas recalls it as a good experience. "My recovery went really well," she says. "I had no pain and no problems at all. Even on the day of surgery, I was able to eat."
Schedule an Appointment
Call Us
To schedule an appointment over the phone, give our office a call at (713)-486-5019.
Online Appointment Requests
Patients may submit their appointment requests through our online Appointment Request Form.
Both current and new patients can request appointments through MyUTHealth, our patient portal.
---