Resident Rotations
PGY-1: Building Blocks
The first year of training includes six months of Otolaryngology and six months of fundamentals experiences in a variety of fields as dictated by the ACGME. At this time, this includes experiences in Anesthesiology, Surgical Intensive Care, General Surgery and Pediatric Surgery, and Plastic Surgery. In each rotation, the resident is expected to actively participate in the medical and surgical management of patients in the inpatient, outpatient and operative settings. Serving as a first responder to clinical situations allows the PGY I to learn the skills of physician-ship and identify scenarios which require escalation of care to a more seasoned member of the team.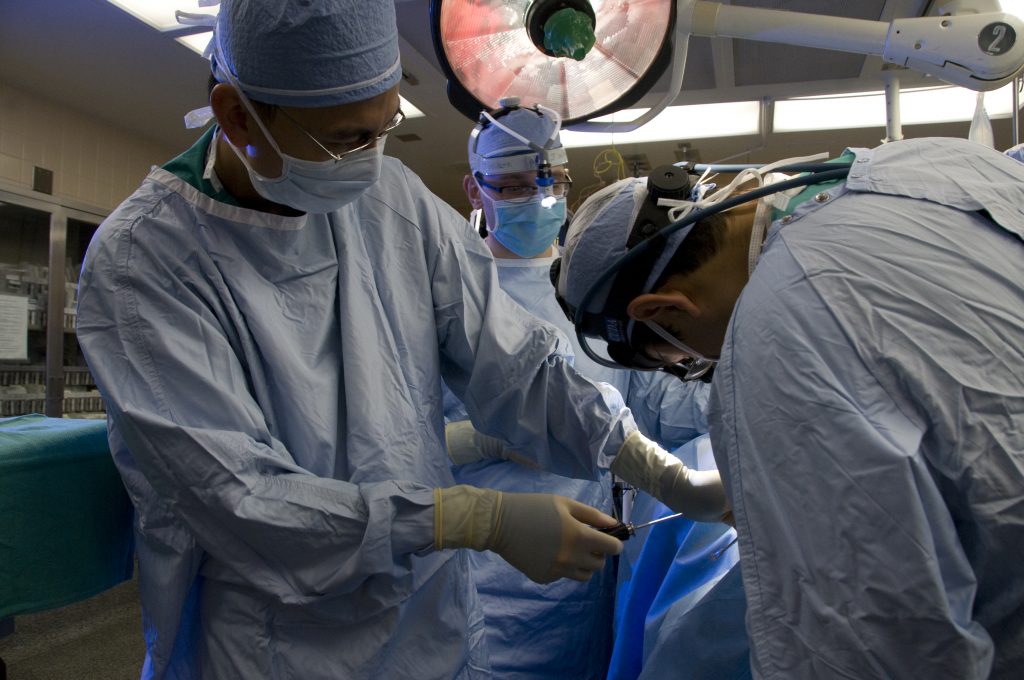 PGY-2:  A Firm Foundation
During the second year, each resident spends four months at Lyndon B. Johnson Hospital (LBJ), a part of Harris Health. In this setting, residents provide care under the direct and indirect supervision of faculty, ensuring access to excellent care for those whose means may not allow them to access other options. The remainder of the year is spent at Memorial Hermann Hospital – Texas Medical Center (MHH-TMC) engaged in comprehensive care of patients during the full arc of pre-operative, intraoperative, postoperative and outpatient care, building on the skills acquired as a PGY I. Each resident will also spend 4 months at Houston Methodist Hospital which will also encompass comprehensive care of patients in a different hospital setting. By the end of the academic year, the residents are expected to be proficient in basic otolaryngology surgery and to have formulated a research project for implementation during the research rotation(s).
PGY-3:  Expanding Exploration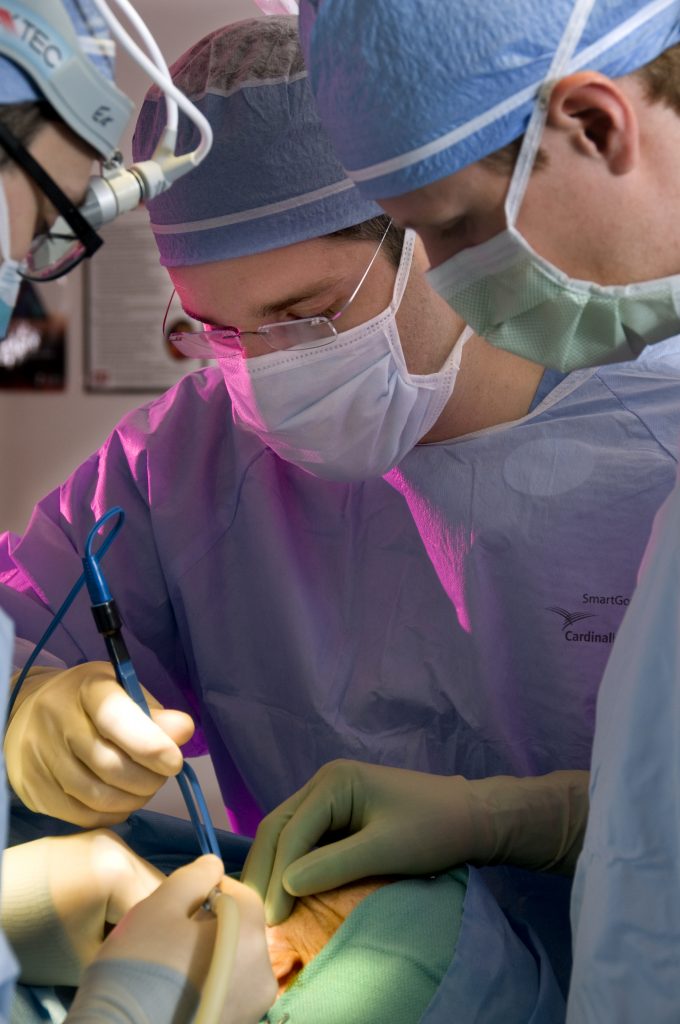 As the resident advances in the Medical Knowledge and Patient Care Competencies, initial supervision of more junior trainees becomes integrated into the educational experience. There is a period of protected research time, absent the typical daytime clinical responsibilities which is 2 months in length. This year also includes the initial MD Anderson Cancer Center experience with exposure to state-of-the art management of head and neck cancer and allied conditions. The remainder of the year is spent at MHH-TMC. The resident will be expected to further develop her/his skill set in the surgical and medical management of Otolaryngologic conditions, both as primary providers and consultants.
PGY-4:  Pedagogy & Pathways
As a PGY IV, 2 months are again spent at MD Anderson Cancer center with progressive responsibility. An additional month of research is allocated to allow for completion of clinical projects requiring patient enrollment and writing the manuscript. Each resident will also spend 4 months at Houston Methodist Hospital which will also encompass comprehensive care of patients in a different hospital setting as a team leader to start the development of leadership. The remainder of the time is spent at MHH-TMC engaged in progressively complex surgical care and active teaching of colleagues, both in the department and across teams. During this year, the resident also begins to participate in the secondary call pool to further develop complex medical decision-making skills. Subspecialty interests are solidified in anticipation of possible application to fellowship training programs with clinical rotations and teaching experiences tailored accordingly.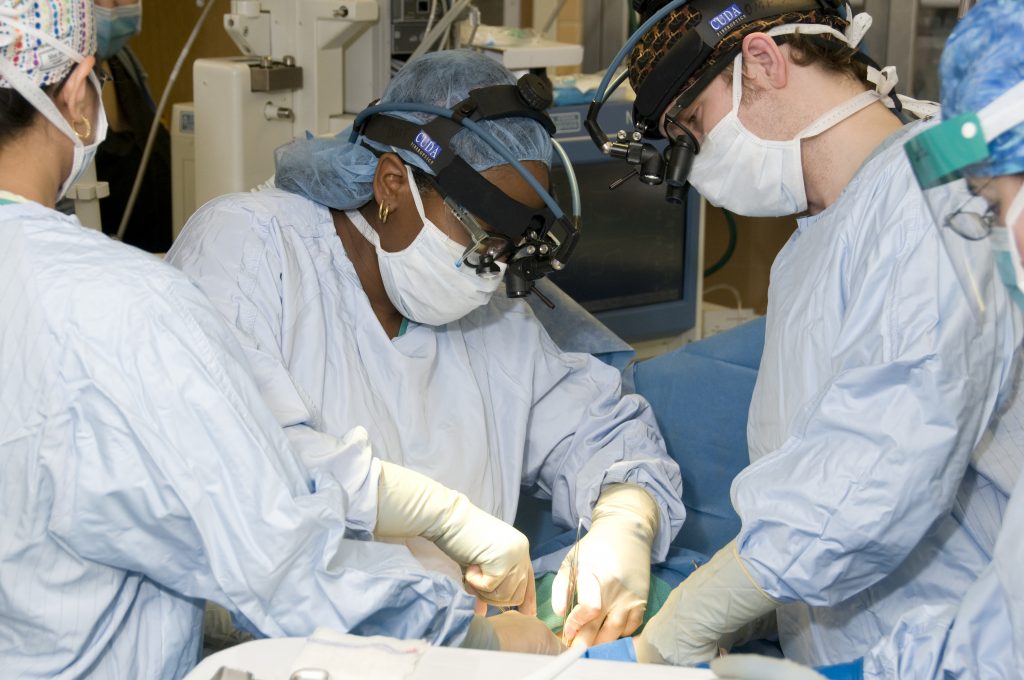 PGY-5:  Refinement & Reflection
The final year of training is evenly divided between MHH-TMC and LBJ serving as the Chief Resident. The chief resident is endowed with additional administrative and teaching responsibilities in preparation for independent practice or fellowship training.
---
Current Rotation Schedule
2023-2024 McGovern ORL Resident Rotation Schedule (click image to expand)