General Psychiatry Residency Training Program
Welcome!
Thank you for your interest in Psychiatry Residency at McGovern Medical School at The University of Texas Health Science Center at Houston (UTHealth). Our training program is a 4 year, fully accredited program in the heart of the world's largest medical center in the incredibly diverse, fourth largest city in the nation. The mission of our Residency is to prepare residents to be outstanding clinicians, educators, and researchers who are leaders in the field. Our team is committed to training psychiatrists who through their knowledge of the neurosciences and clinical skills are experts in the brain, the mind, and social systems.
The professional and personal growth of our residents is fostered through close supervisory relationships with faculty, process groups, and an open-door policy for problem-solving. In addition, there is an extensive didactic program that is broad-based and updated yearly in response to detailed resident feedback. We believe that the key to creating an excellent academic training program is to provide an environment that is supportive, rich in choices, allows for protected class and research time, and offers dedicated mentorship. Each resident is supervised and mentored in their individual interests and supported in planning a personally fulfilling career in an environment that places a high value on collegiality.
The program attracts faculty and trainees both nationally and internationally given its unique location and this amazing diversity is one of our greatest strengths. Each day our jobs are exciting because of the opportunity we have to work with an incredibly talented and dedicated group of individuals. Our residents are exposed to a wide variety of systems of psychiatric care and patient populations and upon graduation go on to academic appointments, clinical research careers, public psychiatry, and private practice.
We are delighted that you are interested in our training program, and we look forward to showing you what makes it so outstanding!
Message from the Director
To teach is indeed a privilege. A teacher has the power, almost mythical in scope, to wake up the dormant minds of the students and inspire them to excel as learners. Each student is an ocean of untapped potential. Similarly, each moment in class or clinic is a teachable moment with unlimited possibilities. Teaching nourishes the intellect and replenishes the soul. I teach so that I can inspire and also be inspired. Learning being an active process, the learner needs to be engaged and challenged by the teacher. The student, in turn, stretches the teacher's capabilities, thus creating a vibrant learning environment. I try to push my students to think independently and not be satisfied with just mediocre performance. With regular, sustained feedback and consistent practice, one can break the shackles of mediocrity. All through my career as an academic psychiatrist, I have focused on creating a learning environment free from fear and intimidation, but enriched with openness and innovative thinking. I am convinced that such an environment lends itself to becoming a fertile substrate for extraordinary educational accomplishments. For example, a casual remark during the clinic or in the midst of a lecture could transmute into an exceptional scholarly product. I am always on the lookout for such magic. That's why I teach.
Message from the Associate Director
Welcome to Houston! As a former medical student at McGovern Medical School, I feel confident that all graduates of our residency program are well prepared for any psychiatry setting after graduation due to the diversity of clinical sites and patients. As associate program director, I focus on the physician wellness curriculum and the inpatient psychiatry experience at HCPC to ensure their rotations at this large stand-alone psychiatry hospital provide them with the necessary training to diagnose and manage complex psychiatric conditions. Some of the most rewarding parts of my job are watching residents progress in confidence and clinical skills during their junior years of residency. This position continues to bring gratification in teaching residents and simultaneously learning so much from them.
Didactic Curriculum
Overview
Didactic course content matches clinical experiences
Weekly case conference and monthly M&M conference
Monthly Professor rounds
One protected afternoon each week for didactics during all years, including time for Grand Rounds and special research lectures by visiting faculty
Innovative educational modalities including flipped classroom, team- and case-based learning
Protected time to pursue Certification in Healthcare Management and/or Physician Educator Certificate Program (PECP)
Two Resident Retreats a year during Protected Didactic time
---
Lectures (arranged to match clinical experience)
Psychiatry 101: Acute Psychiatry, Therapeutic Communication, Evidence Based Mental Health and other topics.
Interviewing Course
Biopsychosocial Formulation Seminars
DSM 5 Block
Quality Improvement
Psychopharmacology: Basic, Advanced, Special populations
Suicide assessment and Management
Wellness Curriculum
Substance Abuse Seminars
Neuroscience Course
Geriatric Psychiatry
Psychotherapy seminars and skills workshops
Transition to Practice
Special Topics
Clinical Curriculum
Overview
Breadth of training in a variety of sites, modalities, and demographics
Working on specialty units at the 2nd largest academic inpatient facility in the country
Neuromodulation Rotation: Exposure to treatment modalities such as vagus nerve stimulation, repetitive transcranial magnetic stimulation (rTMS), transcranial direct current stimulation (tDCS), magnetic seizure therapy, and deep brain stimulation (DBS). Opportunity to become certified in ECT.
Early exposure to psychotherapy training
Unique opportunities in specialty and community clinics
Protected time throughout training for didactics, scholarly interests, and passions
---
Clinical Training Sites
UTHealth Harris County Psychiatric Center (HCPC)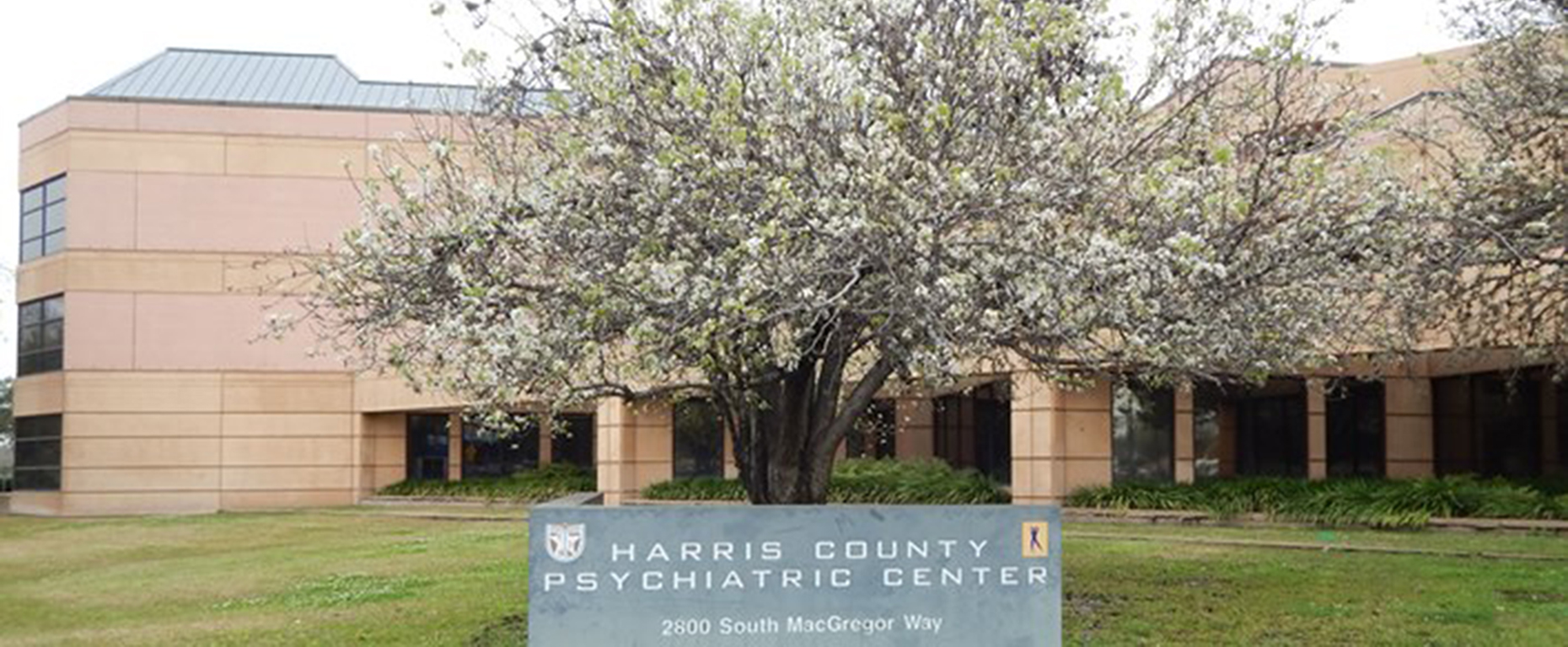 UTHealth HCPC serves as the main site for inpatient psychiatry training. PGY-2 residents spend 9 months rotating there, and electives are available in the PGY-4 year according to program resources and interests among senior residents.
Residents round on patients with their attending physician  and take call in rotation for the purpose of both hospital coverage and assessment of new admissions. These on-call night rotations are under the supervision of the attending on-call. Two residents from the PGY-2 year take call daily. A "short call" resident is assigned to help the primary "long call" resident in the completion of histories and physicals. Generally the "short call" resident is able to go home after the bulk of the new admissions are worked up. As back up to the in house residents, a PGY-3 or 4 resident, a child and adolescent psychiatry resident, a general adult attending, and a child and adolescent faculty member are all available by phone for consultation or to come in if necessary.
---
The University of Texas MD Anderson Cancer Center (MDACC)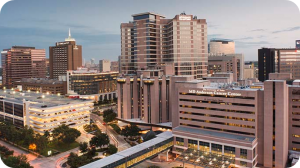 MD Anderson Cancer Center is located in Houston on the sprawling campus of the Texas Medical Center. It is one of the world's most respected centers devoted exclusively to cancer patient care, research, education and prevention. Since 1944, more than 940,000 patients have turned to MDACC for cancer care. The multidisciplinary approach to treating cancer was pioneered at the institution. This approach brings together teams of experts across disciplines to collaborate on the best treatment plan for patients. Because MD Anderson's experts focus solely on cancer, they're renowned for treating all types of cancer, including rare or uncommon diseases.
There is a rotation involving the PGY-4 residents at MD Anderson Cancer Center. The residents are supervised by the faculty psychiatrist while rotating at this institution. The residents will be interviewing patients who have been identified as individuals who should have an evaluation in the development of a plan to add psychiatric expertise to the individuals who appear to possibly need psychiatric care in addition to their treatment and evaluation of their cancer.
---
Lyndon Baines Johnson Hospital (LBJ)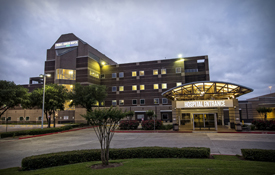 LBJ is one of two of Houston's public general hospitals, located in Northeast Houston, is operated by UTHealth faculty and house-staff. It is approximately 12 miles from the primary training site. Both city hospitals are referral centers to UTHealth HCPC. PGY-2 and PGY-4 residents work on the consult liaison service at this site.
---
Memorial Hermann-Texas Medical Center (MH-TMC)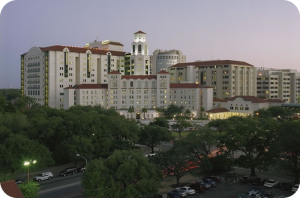 MH-TMC is the primary teaching hospital of UTHealth McGovern Medical School. As one of only two certified Level I trauma centers in the greater Houston area, the hospital provides 24-hour emergency and trauma care to more than 40,000 patients a year. Memorial Hermann Life Flight® air ambulance service operates a fleet of six helicopters, providing emergency rescue and air transport services to a multi-county area.
Residents and fellows provide consultation services for children, adolescents and adults at the MH-TMC. The adult consult service has one full-time attending (Jeffrey Barr, MD) as well as a PGY-4 resident along with rotating trainees from other departments. The child psychiatry service is staffed by Jason James, MD, along with a second-year child fellow.
---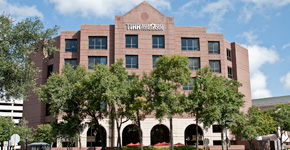 Continually recognized as one of America's Best Hospitals by U.S. News & World Report, TIRR Memorial Hermann is a national leader in medical rehabilitation and research. It also serves as one of the teaching hospitals of UTHealth McGovern Medical School. Residents will partner with our admitting physicians on the care of individuals with cognitive, emotional and behavioral problems resulting from a broad range of neurological conditions, including traumatic brain injury, stroke, and other acquired brain injuries. Dharmendra Kumar, MD, is the attending physician for the consultation services at TIRR.
---
UT Physicians Outpatient Psychiatry Clinic – BBSB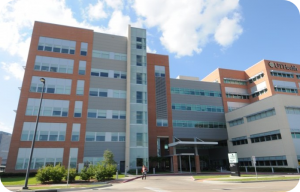 The UT Physicians Outpatient Psychiatry Clinic – BBSB is located in the Behavioral and Biomedical Sciences Building (BBSB) and serves as the primary outpatient care facility of the Department of Psychiatry and Behavioral Sciences.
The rotations consist of 2 days per week required rotation for PGY-3 residents. The clinical programs and resident assignments include:
Adult Intake
Adult Teaching Clinic
Long-Term Psychotherapy
In addition, all seminars for the PGY-3 and PGY-4 residents take place here.
---
UT Physicians Community Clinics

Affiliated with McGovern Medical School at The University of Texas Health Science Center at Houston (UTHealth), UT Physicians Community Clinics provide multi-specialty care throughout the Greater Houston area.
---
UT Physicians Center for Healthy Aging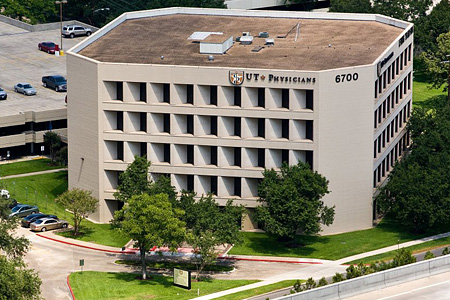 The Center for Healthy Aging is a comprehensive outpatient clinic for geriatric care. Patients with memory problems or dementia may be seen in the Brain Health Clinic by an interdisciplinary team that includes a Geriatrician, Gerontological Nurse Practitioner, Neurologist, Geriatric Psychiatrist, Neuropsychologist, Nurse and Geriatric Social Worker.
---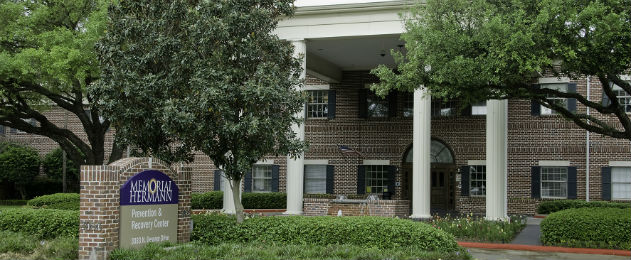 Memorial Hermann Prevention and Recovery Center (PaRC) has a 30-year, award winning history of treating alcoholism, drug addiction and dual diagnosis.
---
Electives
PGY-4 residents may choose electives for up to 6 months in the fourth year at locations based on interests such as Sleep, OCD, Trauma, Collaborative Care, Advanced Psychotherapy with Special Populations, Treatment Resistant Mood Disorders, Child, Second Opinion Specialty Clinics and Memory Clinics.
Research Track
Overview
The Psychiatry Residency Research Track program offers a unique opportunity for residents interested in developing independent research careers in academic psychiatry. The research track is designed for residents with extensive research background to continue to engage in basic science, translational and clinical research throughout residency. We pride ourselves on interdisciplinary scholarship, dedicated mentorship and a culture of innovation and interdisciplinary collaboration.
Residents are provided the opportunity to pursue clinical and research interests in parallel throughout the residency with mentors and colleagues at the forefront of clinical psychiatry and neuroscience. Our program offers protected research time throughout residency as well as flexible and personalized rotation curriculum to integrate research and clinical training.
---
How to Apply
Residents are admitted to the research track under a separate ERAS NRMP number. Those interested in the research track should indicate this in their ERAS application. The application process for the research track will include interviews with research faculty in addition to regular interviews for the program. Research track applicants may be asked to give brief presentations about their research plans during interviews.
---
Protected Research Time
PGY-2: Up to 3 four-week blocks
PGY-3: Up to 40% time throughout the year
PGY-4: Up to 60% time (6 four- week blocks)
---
Mentorship & Funding
We take pride in mentoring our research track residents. UT Health at McGovern Medical School Faculty welcome residents in their labs. There are neuroimaging and basic science labs, an array of clinical research labs both at in the Department and throughout the Medical School, as well as opportunities to participate in translational research in epidemiology and population health, and the interface between psychiatry and other fields including the humanities. Research track residents have the opportunity to identify prospective mentors during the application process as well as during the first couple of years in residency.
Residents are eligible to apply for internal departmental research grants as well as other federal and private research funding opportunities.
---
Research for Non-Research Track Residents
Residents interested in research but not wanting to have research as a primary career goal are also encouraged to engage in research under our program. There are also opportunities to obtain advanced degrees during residency training including doctoral training as well as master's level training.
Scholarly Concentration
The residency program dedicates time, resources and support in the form of a Scholarly Concentration Program to allow residents to spearhead and carry out scholarly work of their choosing. Residents are encouraged to think creatively towards improving the care and well-being of patients. Residents choose an appropriate mentor and formulate a proposal; concentration block goals and objectives are approved by the Program Director.
The scholarly project is designed to be a culmination of scholarly work done during the course of residency and should be of publishable quality. It may reflect work done during scholarly concentration time or work done outside of scholarly concentration, and is due in the spring of the PGY-4 year.
Protected Time:
PGY 2: Up to 100% time for 2 months
PGY 3: Up to 20% time for 6 months
PGY 4: Up to 3 four-week blocks
Professional & Personal Development
Leadership and Career Development
Challenged by the number of our alums who find themselves in medical directorships or other positions of leadership shortly after graduation, we realized the need for a longitudinal curriculum informed by the business literature to address issues of power and leadership, team dynamics and effectiveness, and working for change.
Opportunities include:
Longitudinal leadership curriculum across 4 years of residency
Course on developing effective clinical teaching skills
Teaching junior residents and medical students in didactic and clinical settings
Resident Inpatient Review: Resident-led, multi-disciplinary M&M-style case conference
Presenting at departmental Grand Rounds
Resident leadership roles within the department: Recruitment Committee, Program Evaluation Committee and Psychiatry
Residents' Association
Involvement in GME committees
Both departmental and university-wide quality improvement projects
Chief Residency Year
Pathway Program: This program offers residents a way to organize their residency experience by "specializing" in a different area of focus within psychiatry. Residents may apply to a specific pathway as early as spring of the PGY-1 year. To fulfill the requirements of a pathway, the resident must engage in: area-focused clinical work, a scholarly project, supplemental learning experiences, teaching opportunities and leadership (local or national) in the area of specialization. Guidance and mentorship are provided within each pathway.

Clinician Educator
Healthcare Management
Refractory Mood
Neuropsychiatry
Addiction
Community Psychiatry
Geriatric
Child
Psychosomatic
---
Mentorship
We believe that connecting with mentors is a process that needs to be cultivated, and we provide opportunities for mentoring relationships to form. The Scholarly Concentration program is one such opportunity for residents to interact with a number of different faculty who may become mentors. One of the residents' most beloved and valued opportunities are the close, collegial relationships with all the faculty built on an open-door policy and regular one-on-one meetings.
Opportunities include:
Scholarly Concentration & Scholarly Project
Both individual and class check-in meetings with the Program Director and Class Supervisors
Meet-the-Faculty dinner and other resident-faculty social events
Annual holiday party
Approachable faculty who are eager to work with residents
---
Community Engagement
Our residents are deeply committed to serving the community in which we live. The following are some of the partnerships through which residents are invited to engage with the community:
Working with Mental Health America, Houston Chapter
Involvement in the Harris County Psychiatric Society
Designing tailored opportunities for county-based rotations as part of scholarly concentration time
National Depression Screening Day
Annual NAMI Walk
Annual March of Dimes Walk
---
Wellness
The well-being of our residents is a priority . There are several avenues through which residents, faculty and administration foster a supportive environment to ensure resident well-being throughout their training.
Weekly group supervision and group process
Weekly protected didactic time all 4 years
Wellness Curriculum
Two resident retreats per year
Access to the Recreation Center
About Houston
Houston is one of the most culturally diverse and vibrant cities in America. The fourth largest city in the country, it offers world-class options for entertainment, dining, sports, education, business and more. Home to the Texas Medical Center, the largest medical complex in the world, Houston is at the forefront of advancing medicine. Its various neighborhoods, highly-rated schools districts and attractions make the city an excellent place to start and raise a family.
More information about Houston at:
Meet our Residents
The residents, by far, are one of the greatest strengths of our residency program. The environment is supportive and collegial. Residents also spend time together outside of work enjoying socials, retreats and checking out the fine things to do in the Houston area.
"I chose UTHealth Psychiatry because I felt like a part of the family right away. I was treated warmly by the faculty and residents. Also, Houston has so much to offer — arts, food, a huge medical center area. Who can beat that?"

-PGY 4 Resident
---
Class of 2020
Class of 2021
Class of 2022
Class of 2023
How to Apply
General Information:
The UTHealth Science Center at Houston at McGovern Medical School only participates in the National Residency Matching Program (NRMP) through the Electronic Residency Application Service (ERAS).
Within the NRMP and ERAS we offer three tracks:
Categorical [NRMP Program Code: 2923400C0]:
Main residency match for all PGY-1 applicants.
Child Psychiatry Fast Track [NRMP Program Code: 2923400C1]
Research [NRMP Program Code: 2923400C2]: Our research track is for residents interested in pursuing an academic research career and typically culminates in an early career research award.  Other residents interested in pursuing research during residency, may do so by through our scholarly concentration for categorical residents.
---
When to Apply:
All complete applications, including the MSPE must be received by October 1st.
We strongly encourage you to submit your completed applications by this date, as the interview schedule fills quickly.
Interviews are held on Tuesdays and Thursdays from mid October until the first week of February.
We be interviewing for 12 positions beginning July 1st
Last year we interviewed 100 individuals from the pool of 1500 applications received
---
How to Apply:
Please use myERAS to track the status of your documents. Due to the large volume of applications, our program will not be able to let you know which items have been received.
A complete application includes the following documents:
ERAS application
Personal statement
Three (3) letters of recommendation, preferably from faculty members who have worked with you in clinical settings, especially from medicine, pediatrics, surgery, and psychiatry.
Medical Student Performance Evaluation (formerly known as the Dean's Letter)
Official medical school transcripts
Curriculum vitae (The ERAS formatted CV is sufficient)
Official copy of your United States Medical Licensing Examination scores.

If you are enrolled in an AAMC approved medical school in the US or Canada, we will accept a copy of your school's report of your scores provided it is verified as a true copy by your Registrar and stamped with the School seal.
If you are an International Medical Graduate, a copy of your ECFMG certificate, Evaluation Status Letter from the Medical Board of California and ECFMG and Flex/USMLE exam scores are required. We will not review your application without these documents: USMLE.
3750 Market Street
Philadelphia, PA 19104-3190
Telephone 215-590-9600

Standard Passport Photo
---
Frequently Asked Questions
PGY-1 Applicants
How many openings do you have for the 2017- 2018 academic year?
We anticipate accepting twelve PGY1 residents into our program.
Do I need to submit my application electronically?
Yes, we only accept applications that are submitted through the Electronic Residency Application Service "ERAS" (www.aamc.org/eras).
How many letters of recommendation are required?
At least three.
Do you accept applications outside the Match system?
No, all of our PGY-1 positions will be filled through the National Residency Matching Program "NRMP."
Is there a cut-off date for graduation from medical school?
No. We consider each application on an individual basis. However, length of time away from clinical practice is considered important.
The ERAS application asks me to include a personal statement. What type of information should I include and how long should it be?
The personal statement should be about 500 words in length. Tell us a little bit about yourself – your interests, experiences and aspirations. It would also be helpful to describe your reasons, both professional and personal, for choosing the field of psychiatry.
Is there additional information that I should include in my application beyond what is required by ERAS?
If you are part of a couples match, please let us know the name and specialty of the other person. Also, let us know if you are interested in being considered for the Research Training Program or the Child Fast Track Program. This information can be included in your personal statement.
Is there a deadline for submitting applications?
We have no formal deadline for the submission of applications, but when our available interview slots have been filled, we no longer read applications. This includes applications that arrived early but were incomplete.
---
Graduates of non-U.S. medical colleges
Do I need an ECFMG certificate in order to apply?
Yes, unless you have not yet graduated from medical school. If you have graduated, you must be ECFMG certified at the time you submit your application in order for us to read your application and decide whether to grant you an interview. We request that you submit a copy of your ECFMG certificate with your application.
Do you sponsor visas?
We accept applicants on J-1 visas granted through the ECFMG office.
Do you have international medical graduates in your program?
Yes, we do.
Contact Us
Residency/Fellowship Coordinators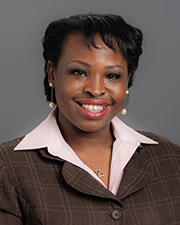 Catherine March
Senior Residency/Fellowship Program Coordinator
713-486-2570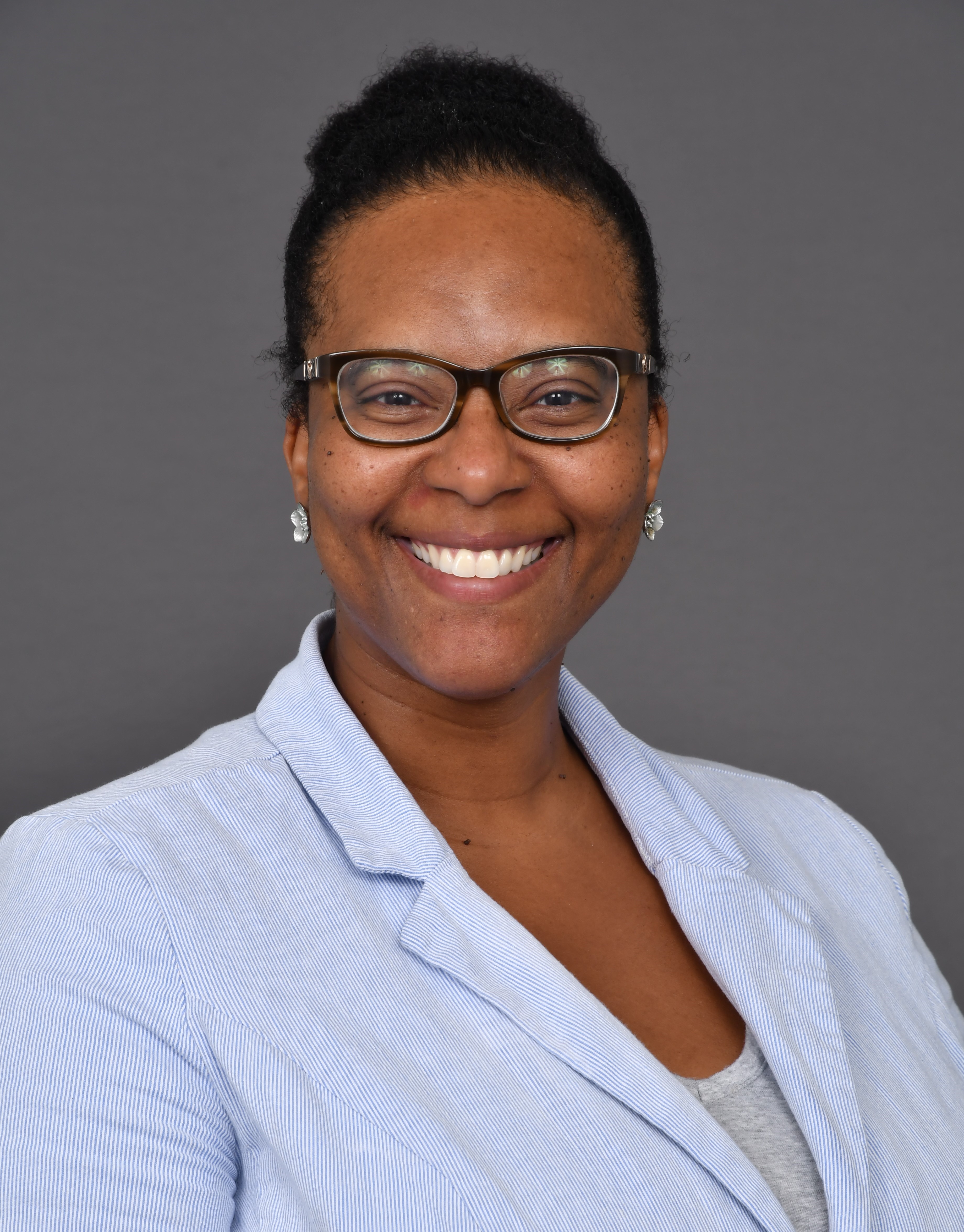 Tomise Rice
Senior Residency/Fellowship Program Coordinator
713-486-2571
---
Email: Psych.Residency@uth.tmc.edu.
Fax: 713-486-2565
The University of Texas Health Science Center at Houston
Behavioral and Biomedical Sciences Building (BBSB)
1941 East Road
Houston, TX 77054