"Global Perspectives on Cardiothoracic, Cardiovascular, and Cardiac Surgical Trainings", a summary
---
---
"It's interesting that we all end up doing the same thing, but how we get there is very different depending on what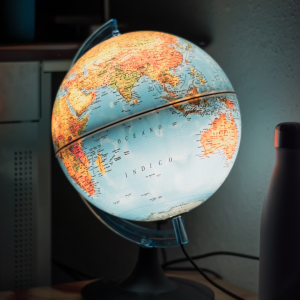 country we are from," says cardiac surgeon, Tom C. Nguyen, MD of McGovern Medical School at University of Texas Health Science Center at Houston (UTHealth).  There are several training institutions, programs, associations, examinations, board certifications, and requirements that exist within the realm of cardiothoracic and vascular surgery (CTV Surgery), today.  What if we are to compare the differences from around the world, and develop these components on a global scale, to optimize the CTV Surgery specialty in effort to enhance the development and advancement of these programs?  Dr. Nguyen and his team did just that.
Associate Professor Tom C. Nguyen, MD, FACS of McGovern Medical School at University of UTHealth in academic partnership with Memorial Hermann Hospital, Texas Medical Center serves as the corresponding author for the project "Global Perspective on Cardiothoracic, Cardiovascular, and Cardiac Surgical Training," a paper that hits the surface of addressing the vastness, differences, and comparatives within the field of CTV Surgery. In the original paper, Nguyen and his co-authors, including Alexander Nissen, MD, former research fellow at McGovern Medical School UTHealth, unpack the differences between training programs around the world, and help readers put into perspective the potential solutions that can help advance and develop CTV Surgery training programs.
Work force related challenges the research team looked at the international shortage that is to come as the majority of population's grow older and increase in number, compared to the shortages that come as CTV Surgery training applications decrease. Referenced in the project from a 2018 publication of Journal of Thoracic and Cardiovascular Surgery by Rocha RV and Almeida RMS, Cardiac surgery residency in Brazil: How to deal with the challenges of this unique specialty, "the most recent examination of cardiovascular surgical training in Brazil demonstrated that only 62 of the available 228 training positions nationwide were currently filled," exemplifying this high need, low supply example suggested by the writers.  Other counties, such as Japan have no cap as to how many trainees are within a given CTV Surgery program, therein risking an oversupply of trainees, followed by a lack of positions available post-training.
Nguyen and colleagues also examine the trainee assessment and certification requirements around the globe, including "duration of training, operative experience, methods for periodic assessment, and board certification processes".  Internationally, and specifically in all countries included in this assessment, varying nations offer and require a wide variety of different training paths that follow the internationally recognized and standardized four-year medical school program.  Japan requires a general surgery residency training and certification prior to CTV Surgery training, versus the United Kingdom (UK), Australia, New Zealand (ANZ), Israel, and the Nordic countries, who require one to two years general surgery training with no certification.  A variety of combo-training programs in the US range from a six-year integrated CTV Surgery training residency program, or a four-year general surgery training followed by a three-year CV Surgery training within the same institution. "Other nations exclusively enroll applicants into cardiac (Canada and Italy) or cardiovascular (Germany, Brazil) surgical training immediately after medical school graduation," says Nguyen.  The paper suggests that the benefits to these varying paths include attracting best talent to training institutions.  In addition to accepting stand-out applicants, the various options also help facilitate the opportunity for trainees to find the best fit for their preferred surgical specialty.
Hours per week and years spent in the CTV Surgery training environment also vary depending on which country is considered, while also factor in that country's employment laws.  Many countries place a maximum on number of hours a trainee can work each week.  For the US, 80 hours per week over an averaged four-week period are prohibited.  ANZ caps their trainees at 70 hours per week, Brazil at 60 per week, followed by the European Union (EU) and UK at 48 per week due to the European Working Time Directive government mandate.  Israel and Japan have no strict protocol or maximums for hours their trainees spend in their environment each week.  When looking at the CTV Surgery training program longevity, a five-year training program showcased as the world's shortest-term training, where eight years was demonstrated as the longest.
On this topic of operative case numbers and successful completion of procedures, the research team also looked at how the count of different procedures be performed in order to complete each program.  Most countries put a strict number of specific procedures the trainee must complete before the completion of their program.  While the procedures and count of procedures vary per country, this showed to be the more common method of tracking progress.  Additionally, simulation labs appear to be an increasing and more common method for exposing trainees to various cases and complications, particularly in Japan.
Nguyen, Nissen, and the team looked at assessments that are utilized to determine the trainees "readiness for board certification and safe independent practice after training".  Written examinations, observations, in-training examinations, technical evaluations and feedback proved to be the more common methods to determine a trainee's comprehension and skill.  Germany, Japan, Israel, and the Nordic countries did not mandate formal in-training exams, rather, each training institution makes the decision if their trainee is prepared to practice following the completion of their program.  Time-based training programs have proven to be a common method for evaluating a trainee's performance, focused on hours and years spent in the program.  However, the authoring team assert that more research and focus is being placed on competency-based training assessments, due in part to the need to ensure quality and increase subject matter understanding.  This redirected focus on assessing completion of the program parlays well into the determining factors considered for board certification.  The US, Canada, UK, Israel, ANZ and Japan rely heavily on both written and oral examination reviews, where Germany appears to focus more specifically on oral examinations.  Mandates surrounding the trainee's research and/or national presentations during training are also a common trend for board certification requirements for countries Brazil, the UK, Japan, and ANZ.
Additionally, Germany, Japan, Canada, and Italy have a normalcy surrounding junior apprenticeship and extended training following fellowship.  As referenced in the "Global" project, "Despite Canadian cardiac surgery residency training being six year's duration, the mean length of training for surgeons is substantially longer at 9.4 years".
Future changes in the industry-specific field were also considered.  With cardiac surgical techniques migrating rapidly towards endovascular repair, it has been suggested that trainees, "make plans to obtain expertise in these areas should they wish to maintain a foothold in the management of aortic and structural heart pathologies".  Training programs and certification processes around the world should plan on adjusting their curriculum and requirements in accordance with these technical alterations and industry advancements.
Lastly, public reporting of this data surrounding academic CTV Surgery training programs continue to be maintained and utilized with the understanding that the field is a high risk, high pressure, and a highly scrutinized field.  Keeping these factors in mind, in effort to continue the advancement and development of the field, data should continuously and accurately be tracked for each training institution and surgeon. "Any future adoption of public reporting in other nations should without question have significant involvement of the surgical community to ensure the reported data is accurate, meaningful, and actionable," Nguyen says.
In conclusion, the foundations supporting the continued training and practice of CTV Surgery around the world remains a current need with high demand.  International structure and consistency aid in the quality and advancement of surgery, however the varying options invite room for innovation as well as the opportunity for trainees to choose which programs aligns best for their wants and desires.  While there is no right or wrong way to offer a surgical training program such as one requiring the commitment and complexity of CTV Surgery, it would befit academic institutions and certification organizations to consider and revise their requirements, so as to accommodate for future, international, incoming surgeons.
-Caliann Ferguson, Marketing Coordinator, Department of Cardiothoracic and Vascular Surgery at McGovern Medical School, UTHealth
This has been a summary of "Global Perspective on Cardiothoracic, Cardiovascular, and Cardiac Surgical Training".  This paper has not yet been published.
---