Message from the Program Director
Welcome prospective sleep fellow!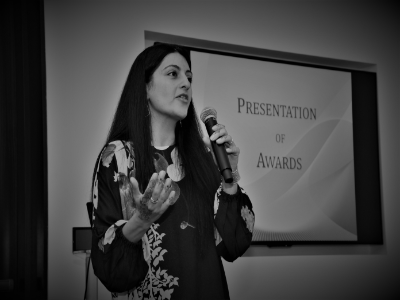 I would like to welcome you to the McGovern Medical School UT Health Sleep Medicine Fellowship program and commend you on your decision to pursue training in sleep medicine. It is not often an easy choice. For many it is an additional year of training after 4-5 years or previous training. And for some it is a return back to training after already entering a practice (due to the realization of the abundance of sleep issues). Whatever the circumstance, we pride ourselves in making the experience enjoyable, educational, and worthwhile.
As a past fellow in training in Pulmonary and Critical care at UT, I was fortunate enough to have a sleep rotation that included reading polysomnograms and taking care of patients with poor sleep on the outpatient side. The experience was incredible! The impact you have as a sleep physician is far reaching in the adult population but even more life changing in the pediatric age groups. My own child was not recognized as having obstructive sleep apnea by his pediatrician. Once it was finally diagnosed and treated, he gained weight, grew in height and excelled in school! The importance of sleep medicine really hit close to home. I knew that I wanted to pursue additional training and eventually an academic career in Sleep Medicine. I joined as faculty at McGovern Medical School in 2009 and was quickly bought on as the Sleep Medicine Program Director, and Co-Medical Director of the Sleep Center at Memorial Hermann.
Myself and all the Sleep faculty share the same passion of sleep medicine. We are constantly evolving the program to accommodate each fellows' individual needs (given that each sleep fellow is coming from one of 8 different training backgrounds), introduce new technology and enhance the research opportunities by participating in several multicenter trials and collaborating with other departments and divisions within the Health Sciences Center to grow what we know about sleep medicine. We plan the year at the beginning of your year so that you get the sleep training that is tailored to your needs. I personally oversee the education and one-on-one training for the entire first month of training to bring every trainee up to the speed with the core of the specialty. By the end of the year, it is amazing to see each fellows confidence, knowledge and skills have grown to be completely capable of taking care of whatever comes their way.
I again applaud you on your choice, wish you the best of luck, and look forward to meeting you. And of course, feel free to email me if you have any questions.
Sincerely,
Ruckshanda Majid, MD, FCCP
Program Director, Sleep Medicine Program