Cardiorenal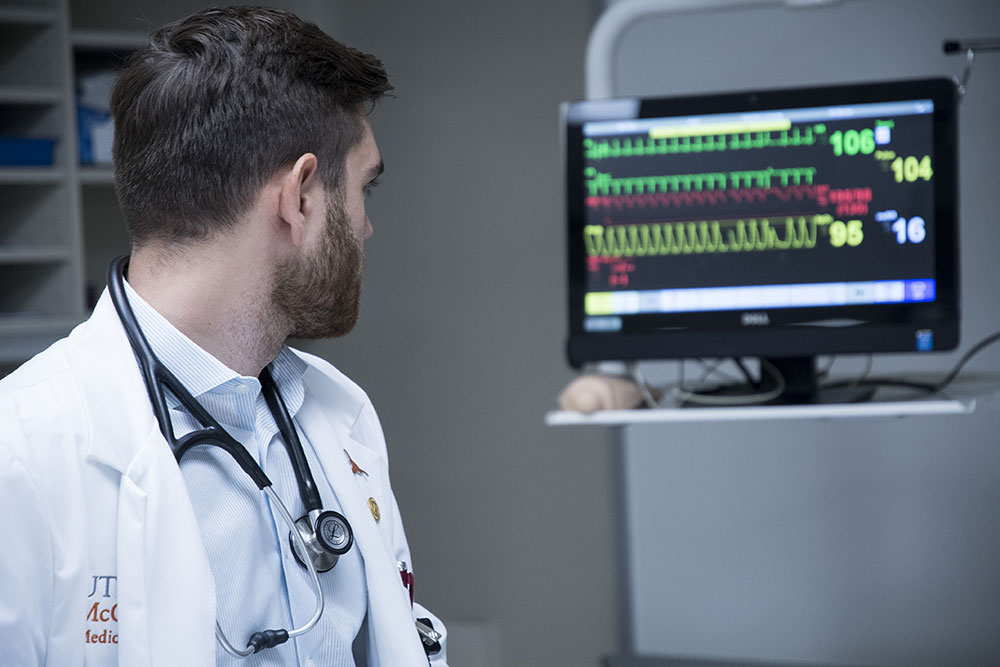 At Memorial Hermann's Heart and Vascular Institute multi-disciplinary teams deliver cutting edge and comprehensive care to cardiac patients. Our fellows have the opportunity to rotate on a service completely devoted to the care of kidney patients with cardiac disease. In addition to ESKD and CKD care, they gain experience in managing renal replacement therapy in patients with circulatory support devices and extracorporeal membrane oxygenation.
Related Research:
Mavrakanas TA, Khattak A, Wang W, Singh K, Charytan DM. Association of Chronic Kidney Disease with Preserved Ejection Fraction Heart Failure Is Independent of Baseline Cardiac Function. Kidney Blood Press Res. 2019;44(5):1247‐1258.
Mavrakanas TA, Khattak A, Singh K, Charytan DM. Echocardiographic parameters and renal outcomes in patients with preserved renal function, and mild- moderate CKD. BMC Nephrol. 2018;19(1):176. Published 2018 Jul 11.
Mavrakanas TA, Khattak A, Singh K, Charytan DM. Epidemiology and Natural History of the Cardiorenal Syndromes in a Cohort with Echocardiography. Clin J Am Soc Nephrol. 2017;12(10):1624‐1633.
Khattak A, Mandel EI, Reynolds MR, Charytan DM. Percutaneous Coronary Intervention Versus Optimal Medical Therapy for Stable Angina in Advanced CKD: A Decision Analysis. Am J Kidney Dis. 2017;69(3):350‐357.
Coffin ST, Waguespack DR, Haglund NA, Maltais S, Dwyer JP, Keebler ME. Kidney dysfunction and left ventricular assist device support: a comprehensive perioperative review. Cardiorenal Med. 2015;5(1):48‐60.