NFL's Houston Texans Physician to join Emergency Medicine Team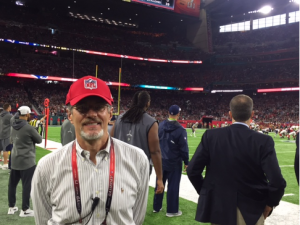 Please join us in welcoming Dr. William Spangler, MD to the Department of Emergency Medicine. Dr. Spangler was originally the Advanced Airway Physician for the Houston Texans in 2003 and then served as Team Emergency Physician from 2003 to 2020. Recently, he became the Visiting Team Medical Liaison (VTML). In this capacity he serves as a medical contact for the visiting NFL team's medical staff during their time in Houston.
Dr. Spangler completed his medical school at Penn State University College of Medicine and his Residency in Emergency Medicine at East Carolina University College of Medicine in Greenville, NC.
Dr. Spangler is interested in sharing his experiences and knowledge of multiple aspects of emergency medicine with residents and staff, including sports medicine, legal medicine, travel medicine, and free-standing ER's.
Welcome to the team Dr. Spangler!