Medical Toxicology
Welcome:
Welcome to the Division of Medical Toxicology at the University of Texas Health Science Center, McGovern Medical School, in Houston, Texas! We are pleased by your interest and invite you to learn more about the division.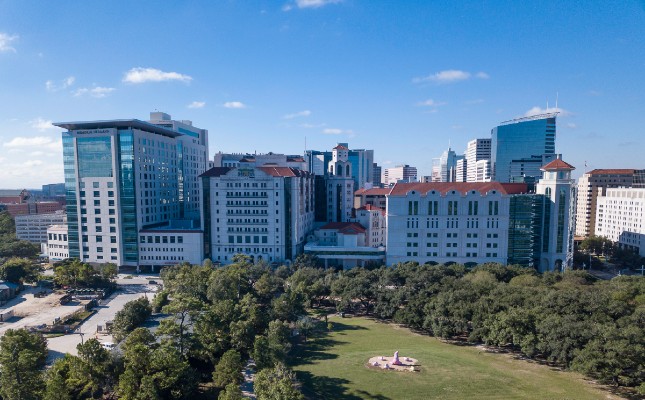 History:
The Department of Emergency Medicine initiated the establishment of the Division of Medical Toxicology in 2021. The division seeks to promote clinical excellence in patient care; quality education for medical students, residents, fellows, and attending physicians; and the cultivation of innovative and collaborative research and scholarly initiatives. The division looks forward to growth in these areas, as well as increasing an educational and social media presence.
Clinical Service:
Bedside consultation is offered at Memorial Hermann Hospital – Texas Medical Center, and Children's Memorial Hermann Hospital. Patients are evaluated and treated in a variety of clinical settings, including the emergency department, inpatient units, and intensive care areas.
If you are a clinician seeking expert medical toxicology consultation, please contact Dr. Billington via PerfectServe by searching "Mary Billington" or "Toxicology".
Please consider medical toxicology consultation particularly for:
Any toxicologic or suspected toxicologic condition (serotonin syndrome, anticholinergic syndrome, NMS, malignant hyperthermia, cholinergic excess, sympathomimetic, sedative-hypnotic requiring antidote consideration)
Consideration of any antidote use (e.g. activated charcoal, methylene blue, physostigmine, flumazenil, naloxone, NAC, etc.)
Acetaminophen overdose (acute and chronic exposures)
Hepatic failure related to toxins/medications
Adverse medication effects (include drug interactions, unexpected drug effects, drug-induced liver injury, drug administration errors)
Altered mental status suspected secondary to drug, metal, or other toxin
Acute drug overdoses (prescription, OTC, supplements, drugs of abuse)
Acute drug withdrawal syndromes (including difficult or refractory alcohol withdrawal)
Snake bites, toxic spider evenomation
Chemical exposures (including pesticides, occupational exposures, household products)
Caustic agent exposure (ingestion, topical, inhalational)
Carbon monoxide exposure; inhalational exposures (not including mold/fungus)
Buprenorphine induction, management of medication-assisted therapy agents in-hospital
Foodborne illness (toxin-related)
Suspected exposure to novel drugs of abuse
Educational Activities:
A one-week elective PharmTox rotation is offered to emergency medicine resident physicians in the UT Health / McGovern Medicine School residency program. This elective rotation is highly focused on education of the resident physician. Strong emphasis is placed on essential pharmacologic and foundational topics in medical toxicology.
The division looks forward to the anticipated initiation of a clinical educational rotation for Pediatric Emergency Medicine fellow physicians. The division additionally looks forward to extending an early career subspecialty exposure offering to medical students at UT McGovern Medical School.
Research and Scholarship:
The division is engaged in both internal and inter-institutional research endeavors. Resident physicians interested in medical toxicology are enthusiastically encouraged to contact Dr. Billington to initiate a scholarly project with a focus on individual interests.
Goals/Vision:
The division aims to maintain a positive trajectory towards expanding clinical services, research engagement, and educational initiatives. The division aims to actively facilitate early student exposure to the subspecialty and actively assist in vocational discernment to stimulate growth and excellence in the field of medical toxicology.
We are pleased to hear from motivated students and physicians interested in engaging in our multifaceted growth initiatives.
Bio of Director of Medical Toxicology, Mary R Billington, MD: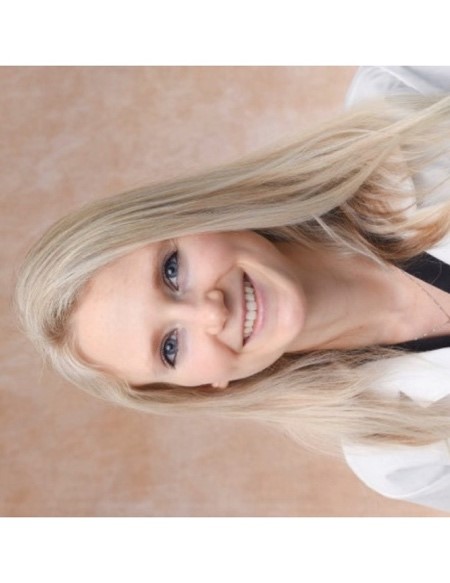 Dr. Mary Billington is a board-certified Medical Toxicologist and Emergency Medicine physician. She completed both Emergency Medicine residency and Medical Toxicology fellowship at Parkland Memorial Hospital/UT Southwestern in Dallas, TX. Dr. Billington is very enthusiastic to offer Medical Toxicology consultation at Memorial Hermann hospital, and is additionally happy to assist with consultations related to Addiction Medicine. For additional information please contact via email at Mary.ellen.r.billington@uth.tmc.edu