Clinical Experience
Clinical obligation: 56 hours per month as attending physician in Memorial Hermann-TMC and/or Lyndon B. Johnson Hospital
Fellows are expected to supervise emergency medicine residents and advanced practice providers in clinical practice while also teaching medical students in affiliation with McGovern Medical School
Stipend $1/2 full-time Faculty Salary
---
Memorial Hermann TMC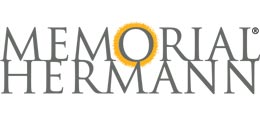 Memorial Hermann-Texas Medical Center was the first institution built in the Texas Medical Center in 1925. It is one of only two level I trauma centers serving the 5,000,000+ population of the greater Houston area (and the only one with a helipad). Memorial Hermann-TMC has an annual ED census of approximately 75,000 patients per year and is a private, not-for-profit, tertiary care center. The hospital is the principal teaching site for McGovern Medical School. With 17,000 trauma visits and over 6,000 of those patients admitted, MH-TMC has been described as the busiest trauma center in the United States. This trauma volume and acuity allow our residents to become experts in treating both critical and ambulatory trauma patients.
Total bed capacity at MH-TMC is 723 beds. Our emergency department at MH-TMC has 34 beds and may expand as patient volume demands. We have eight trauma resuscitation bays, four medical resuscitation bays, 12 minor trauma/general medical care beds, and 10 pediatric area beds.
The ED is equipped with PACS for Radiology. Medical records are electronic and available on-line. Also on-line are multiple resources for reference and education. Charting is via an electronic medical record, and we utilize computerized physician order entry. Two dedicated ED CTs scanners are located within the ED. Radiology suites are adjacent to the ED. Interventional Radiology, MRI, and cardiac catheterization labs are also located in close proximity to the ED.
---
Lyndon B. Johnson Hospital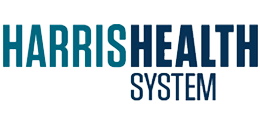 Lyndon B. Johnson Hospital, with an annual volume of over 88,000 patient visits per year, is a second teaching site for UTHealth and is one of two county hospitals that serve Harris County residents. LBJ Hospital is a level III trauma center, the first and busiest in Texas, and is the highest volume Emergency Center in Houston.