Wellness and Wellbeing
The UTHealth-Houston Department of Emergency Medicine is committed to the continued wellness and well-being of our residents and faculty through various avenues including social events, grand round speaker series, and research initiatives.  We believe a well-functioning team is one that works to help one another maintain balance in each of our lives.
Departmental Sporting & Social Events
The UTHealth-Houston Department of Emergency Medicine regularly meets together for department-wide sporting events to help maintain close relationships and support healthy lifestyles with one another.  Sporting events are organized approximately twice a year along with other social events also spread throughout the calendar year.
Renaissance festival:
Here in Houston, we are extremely fortunate to have one of the largest Renaissance festivals in the country! You know our residents are taking full advantage of that every year. Check out just one of the several groups of residents that went this past year. Who do you think won the costume contest?

Wellness Grand Rounds Speaker Series
The Wellness section also believes highly in bringing nationally recognized speakers to the UTHealth Houston's Department of Emergency Medicine through Grand Round Speaker Series that help the department learn tools and develop skill sets to maintain their own well-being as care providers.
A recent Grand Rounds entitled "Protecting our well-being" was a huge success. Retired bureau chief for the Arizona Department of Health,Wayne Tormala discussed our capacity to care for others and its dependence on our capacity to care for ourselves. A collaborative effort between the McGovern Medical School Departments of Emergency Medicine, Anesthesiology, Pulmonary Critical Care, and Psychiatry, this session explored various levels of caring including sympathy, empathy, compassion, and altruism. Mr. Tormala also discussed effective mechanisms to avoid burnout and career fatigue. If you would like to revisit this presentation, please click here.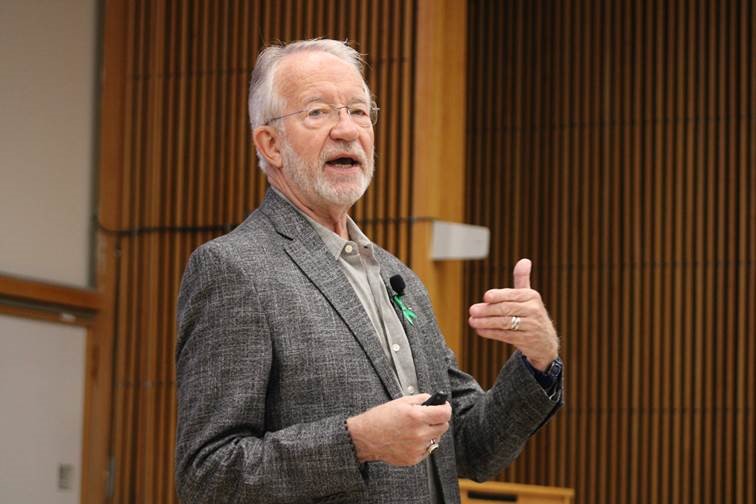 COVID-19 Wellness Initiative
Dr. Adeola Kosoko, Dr. Salil Bhandari, Dr. Jason Lesnick, Dr. Derek Herkes and Dr. Camila Calderon worked together to create a one-of-a-kind and unique COVID-19 Wellness Initiative that combined online virtual happy hours called the "Quantini Hour" alongside a 4-week physical training program to help improve wellness throughout the department.  The initiative was then studied, and demonstrated less burnout and its results were featured in 2022 in the Journal of Wellness.
Christmas in July:
Here at UTHealth-Houston we strive to create a family environment as part of our Wellness campaign. Each July, A Welcome Party for our incoming Interns is held as a way of welcoming them to the family just like one would spend time with one's family on Christmas Day. We suggest you get your coffee mugs and ugly Christmas sweaters ready!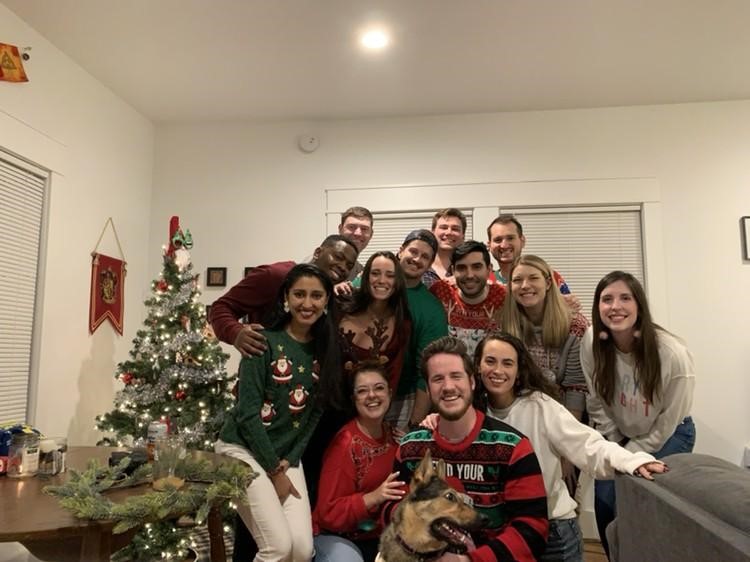 Resident's Birthdays:
Hey, it's a special day after all! We make sure our residents don't forget it. Shout out to our amazing Administration team who makes everyone feel the love on their birthday.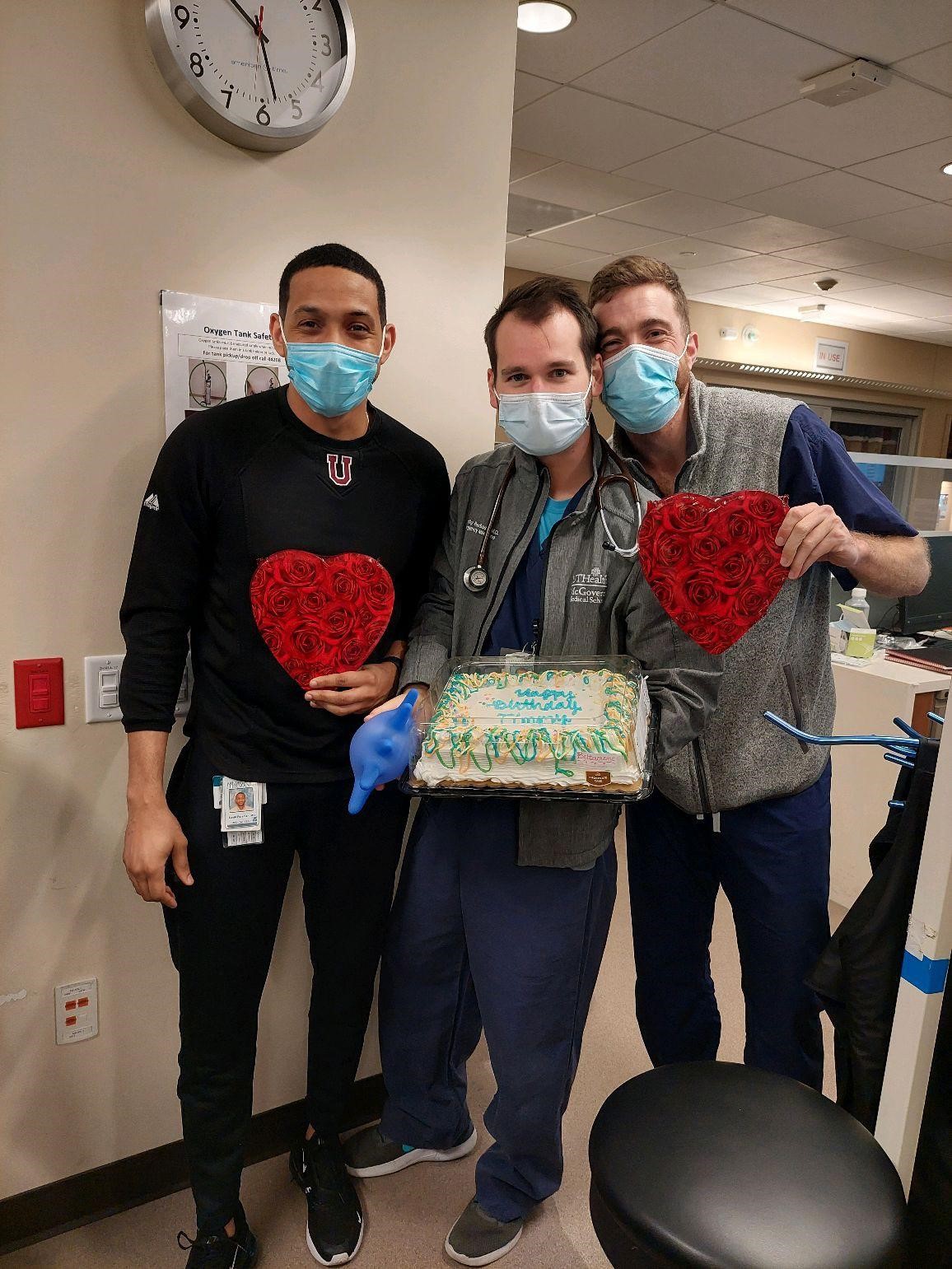 Resident/Faculty Families:
Residents and faculty with similar interests are paired at the beginning of each year to provide mentoring opportunities. Whether it's monthly Zoom get togethers or in-person events, UTHealth-Houston aims to foster a supportive family environment. Check out the McReyVan family going to support our beloved Astros! Dr. Cooper would be jealous!

Family Cup:
A competition in which each mentoring family competes against one another for the Wellness Cup, a prize, and most importantly gloating rights. Throughout the year, we focus on the 8 pillars of Wellness with a monthly theme and goals that integrate these pillars: Physical, Social, Environmental, Emotional, Occupational, Financial, Spiritual, and Intellectual. We must give credit where credit is due and congratulate Dr. Kosoko's family for winning the 2021 Cup.

ACEP:
One of the many ways we try to thank our residents for their hard work is ACEP. We give protected time to the 3rd years in order for them to not only learn and network at the yearly EM conference, but to celebrate the final year of residency and the journey in arriving there. First and Second years are of course always welcome as well!