Educational Curriculum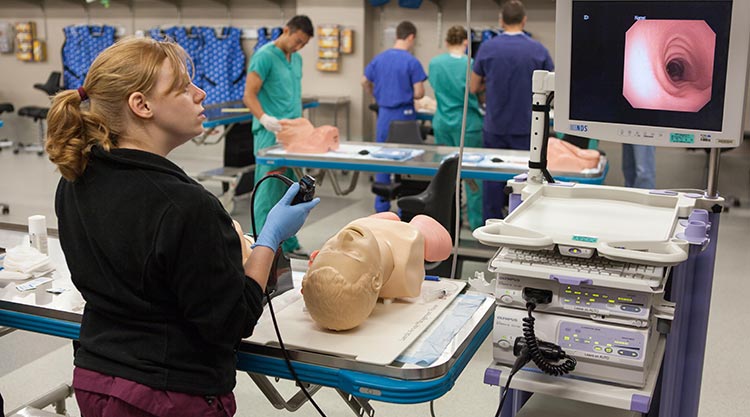 The first year is dedicated to teaching our residents the core and foundation of emergency medicine. The  focus for each resident is to enhance their fund of knowledge, refine and develop procedural skills, and learn effective management techniques. This is accomplished through an orientation month, cadaver lab, simulation, lectures and workshops.
---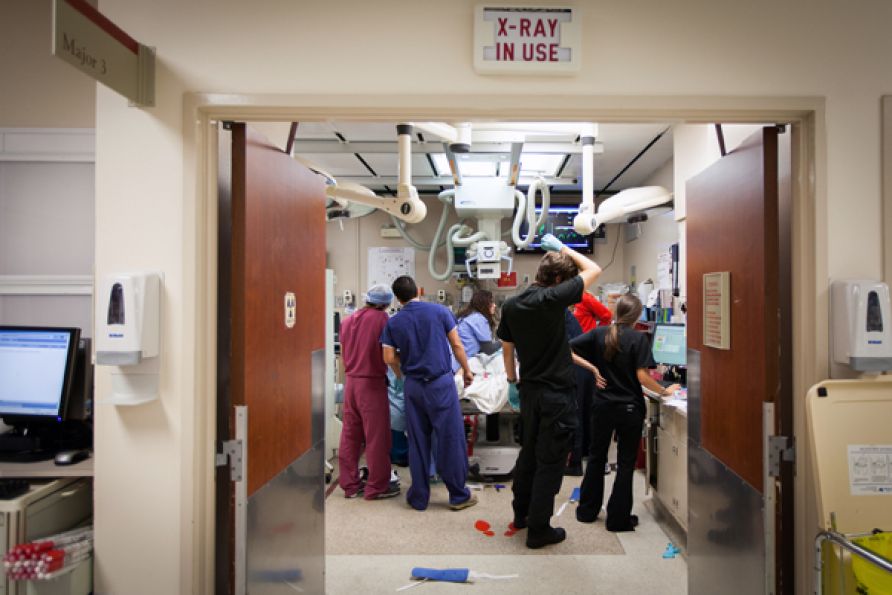 We are dedicated to our residents' education, learning and individual progress as they progress towards becoming successful practicing emergency physicians. The second year is focused on critical management, emergency department flow, and continue to focus on enhancing management of multiple patients.
---
The third year focus is on the big picture as a supervisor. Residents gain the role of a pre-attending learning to mange multiple critical ill patients, supervising junior  residents, throughput, and teaching medical students.
Our didactics follow the core curriculum from the Model of Emergency Medicine.
Conference is held Thursday from 0700-1200. Highlights include:
Journal Club
Cadaver/Sim Lab
Didactic lectures, including distinguished guest lecturers
Oral Board Preparation
ECG Conference
Critical Care Conference
Ultrasound Curriculum
Quality Assurance
We are committed to make our ED the safest in the nation and each month we hold a quality assurance conference which provides a safe and educational environment.
Residents are relieved of all clinical duties in order to attend conference on Thursday mornings except those on ICU rotations during which direct patient care takes precedence. All residents are expected to maintain a minimum of >70% conference attendance throughout the year.