Emergency Medicine team helps administer COVID vaccines to patients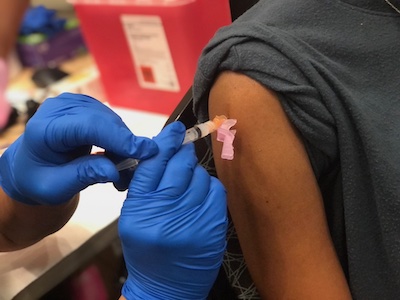 On Monday, January 18th, UTHealth received over 5,000 doses of COVID vaccines and were in need of manpower to help administer such a large amount of vaccinations to the UTHealth community. Various members of the McGovern Medical School's Department of Emergency Medicine stepped up to the plate and offered their hands and their time to station the Cooley Center to vaccinate UTHealth patients. Nurses, advanced practice providers and emergency medicine physicians all pitched in to help vaccinate as many patients as possible. The goal is to vaccinate 1000 patients/day at the Cooley Center alone.
It was a team effort and another example of our emergency medicine team working together with the Houston community to be Houston Strong!