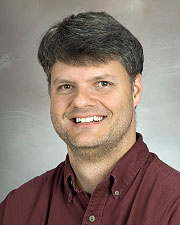 Associate Professor, The Vivian L. Smith Department of Neurosurgery
Biography
Dr. Hagan received his Ph.D. from the University of Pittsburgh under the mentorship of the HHMI Investigator Dr. Paula Grabowski where his research focused on elucidating the molecular mechanisms responsible for exon definition during pre-mRNA alternative splicing.
His initial postdoctoral training occurred in Dr. Colin Stewart's lab at the National Cancer Institute investigating the role of imprinted genes in mammalian development and cancer.
Afterward, he joined the lab of Dr. Carlo Croce, a member of both the National Academy of Science and Institute of Medicine, where Dr. Hagan co-authored a number of high impact papers defining the role of microRNAs in cancer. He then received additional training at Children's Hospital Boston/Harvard Medical School, studying post-transcriptional regulation of microRNA biogenesis and function where LIN28/let-7 pathway was of particular interest. In 2012, Dr. Hagan joined the Department of Neurosurgery as an Assistant Professor.
Education
Post Graduate School

University of Pittsburgh, Pittsburgh, Pennsylvania (Molecular, Cellular, and Developmental Biology)
Research Information
My research focuses on understanding the role of microRNAs and their post-transcriptional regulators in developmental and cancer biology. We and others have shown that microRNA expression is dysregulated in cancer and demonstrated using mouse models a direct role for these non-coding, regulatory RNAs in cancer initiation, progression, and metastasis. In addition, we are continuing our research efforts to delineate the importance of 3' RNA polyuridylation in gene regulation, as we have recently described a Terminal Uridylyl Transferase (TUTase) named Zcchc11 that works with Lin28A to block biogenesis of the tumor suppressor let-7 microRNA family. My cancer studies focus primarily on types characterized by Lin28A/Lin28B overexpression and let-7 loss such as medulloblastoma, neuroblastoma, atypical teratoid rhabdoid tumors, and breast adenocarcinoma. Efforts are ongoing to screen for modifiers of the Lin28/let-7 pathway that may hold therapeutic potential in cancer and type 2 diabetes.
Publications
Publication Information
RECENT PUBLICATIONS (since 2004)