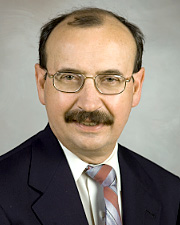 Assistant Professor, The Vivian L. Smith Department of Neurosurgery
(713) 486-8000
(713) 486-8088

Biography
Karl Schmitt, MD, is an assistant professor of neurosurgery at McGovern Medical School at UTHealth and is board certified by the American Association of Neurological Surgery.
Dr. Schmitt is a graduate of The University of Texas Medical Branch at Galveston; he completed a five-year neurosurgery residency at the same institution. In 2005, he completed the Yale Comprehensive Spinal Fellowship at Yale University School of Medicine in New Haven.
Schmitt served as an assistant professor of neurosurgery at the University of Maryland at Baltimore. From 1995 until 2004, prior to completing his spinal fellowship, he was a member of Spinal and Neurological Surgery Associates, PLLC in Bryan, Texas, with a faculty appointment as adjunct assistant professor at the Texas A&M School of Medicine.
He was in private practice in Bryan from 1984 to 1995.
Specialties
Complex spinal surgery
Minimally invasive spine surgery
Spinal cord and spinal column tumors
Spinal and cranial trauma
General neurosurgery
Board Certifications
American Board of Neurological Surgery
For Patients
If you are interested in learning more about Dr. Schmitt's clinical practice, please click below.
Education
Graduate School

The University of Texas Medical Branch, Galveston, Texas

Residency

The University of Texas Medical Branch, Division of Neurosurgery Department, Galveston, Texas

Fellowship

Yale University School of Medicine, New Haven, Connecticut (Yale Comprehensive Spinal)