The Papanna Laboratory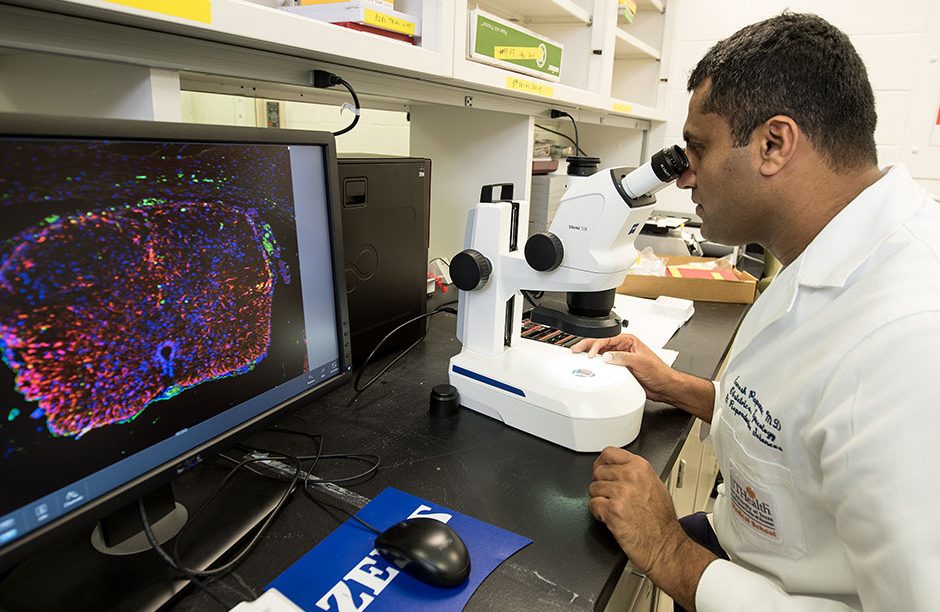 Welcome to the Papanna Laboratory at the McGovern Medical School Department of Obstetrics, Gynecology and Reproductive Sciences and The Fetal Center at the Children's Memorial Hermann Hospital. Thank you for taking time to learn about our research program.
The central mission of our lab is to perform innovative and cutting-edge research to understand fetal disorders and improve outcomes after fetal surgical procedures.
We investigate the methods to improve healing after in-utero spina bifida repair through regenerative technology and minimally invasive approach, and to prevent preterm birth after fetal surgery by exploring the biology of fetal membranes and amniotic fluids. The Papanna Laboratory endeavors to achieve this goal by fostering a fertile ground for the next generation of scientists and physician-scientists.
The broad research focus areas in The Papanna Laboratory are:
In-utero spina bifida repair
Monochorionic twins complications
Prevention of preterm birth after fetal surgery
Biology of amniotic fluid and fetal membranes
Fetal intervention research team studies new regenerative patch as treatment for spina bifida