Meet the Team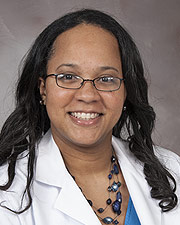 Residency Program Director
Jenny Duret-Uzodinma, MD, (She/Her) our Residency Program Director, has served in residency leadership since 2013, first as the Assistant Director and now as the Residency Program Director. She is committed to providing full scope training in Obstetrics and Gynecology with the highest standards of excellence and innovation in teaching and clinical care. Dr. Duret-Uzodinma is a passionate educator and strives to teach with an intuitive and engaging approach. She is committed to mentoring and maintaining a supportive learning environment for her residents. Dr. Duret-Uzodinma is dedicated to promoting and maintaining diversity. She has won 5 teaching awards for her dedication to medical students and residents' needs.
Dr. Duret-Uzodinma, born in New York City and raised in Port-au-Prince, Haiti, attended the University of Florida in Gainesville, Florida, for her undergraduate studies. She then completed her medical school education at the University of Miami Miller School of Medicine, followed by her Ob/GYN residency training at UT Southwestern Parkland in Dallas, Texas. She then joined the McGovern Medical School Obstetrics and Gynecology department in 2010. Soon after joining the department, she became the Lyndon B. Johnson Medical student site clerkship director, before transitioning to resident education.
Outside of work, Dr. Duret-Uzodinma is happily married to an anesthesiologist and has three children. She enjoys mentoring women along their journeys as she strives to maintain balance as an OB/GYN physician.
Associate Residency Program Directors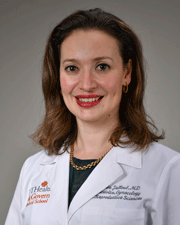 Randa J. Jalloul, MD
She/Her
Assistant Professor, General Obstetrics and Gynecology
McGovern Medical School Department of Obstetrics, Gynecology and Reproductive Sciences
Associate Director, Department of Obstetrics, Gynecology and Reproductive Sciences Residency Program
---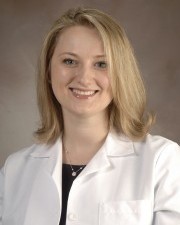 Diana A. Racusin, MD
She/Her
Assistant Professor, General Obstetrics and Gynecology
McGovern Medical School Department of Obstetrics, Gynecology and Reproductive Sciences
Associate Director, Department of Obstetrics, Gynecology and Reproductive Sciences Residency Program
---
Lavanya Palavalli Parsons, MD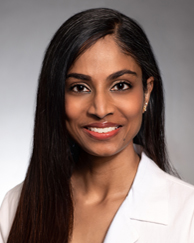 She/Her
Assistant Professor, General Obstetrics and Gynecology
McGovern Medical School Department of Obstetrics, Gynecology and Reproductive Sciences
Associate Director, Department of Obstetrics, Gynecology and Reproductive Sciences Residency Program
---
Residency Program Coordinator
Naima Holloway
She/Her
Residency/Fellowship Coordinator II