Teaching Sites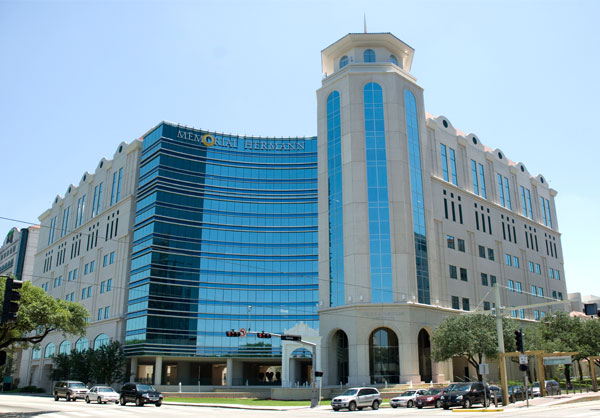 Founded in 1925, Memorial Hermann-Texas Medical Center is the primary teaching hospital for the McGovern Medical School at UTHealth. Memorial Hermann-TMC provides leading-edge care in heart, neuroscience, orthopedics, women's health, general surgery, organ transplantation and much more. As one of only two certified Level I trauma centers in the greater Houston area, the 1,098-bed hospital provides 24/7 emergency and trauma care. Memorial Hermann Life Flight® provides emergency rescue within a 150-mile radius. The Memorial Hermann Medical Plaza, a 30-story medical office building, supports the Institute and other services with additional physician office space, an Ambulatory Care Center and two floors dedicated to retail shops, services and restaurants.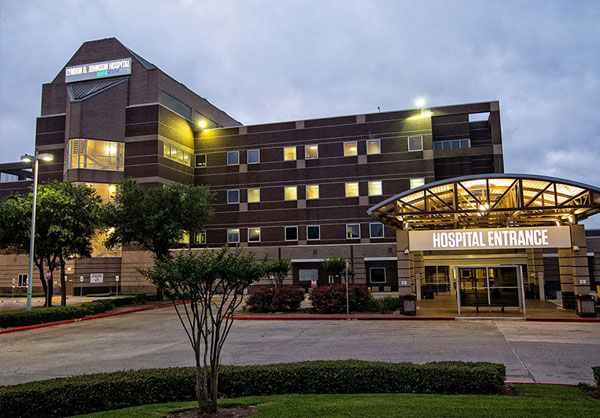 Part of the Harris County hospital system, Lyndon B. Johnson Hospital is a 207 licensed-bed acute care hospital offering a full range of medical services. LBJ Hospital is a verified Level III trauma center and was the first such center designated in Texas. It also is the state's busiest Level III trauma center, with more than 70,000 emergency patient visits each year.
LBJ Hospital carries the distinction of being a regional center for neonatal intensive care for high-risk deliveries and very low birth weight infants and provides an array of specialized medical and surgical services. LBJ is staffed by the physician faculty and residents of UTHealth.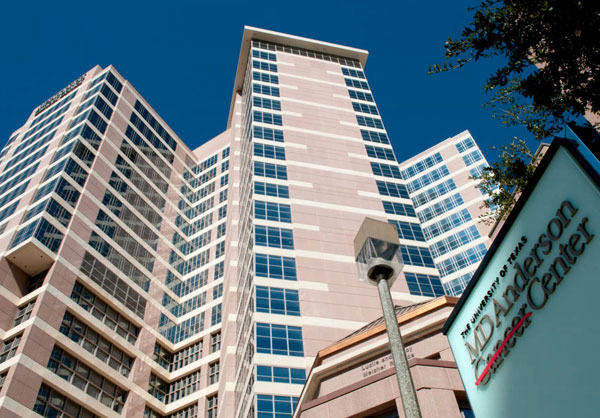 Ranked as the nation's top hospital for cancer care by U.S. News & World Report, MD Anderson is recognized around the world for expertise in patient care, research and education. Fellows have the opportunity to rotate with the palliative care teams at MD Anderson Cancer Center.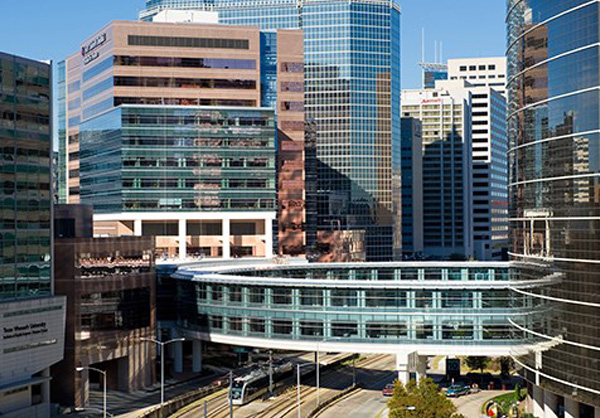 The Texas Children's Hospital opened its doors in 1954. Its mission is to create a healthier future for children and women throughout our global community by leading in patient care, education and research. It boasts 491 beds and has 1.9 million patient encounters annually. Fellows have the opportunity to rotate with the pediatric palliative care team at Texas Children's Hospital.
Kindred Hospital Houston Medical Center is a 105-bed hospital treating chronically, critically ill patients with specialized care who require an extended stay in a hospital setting; featuring a 9-bed ICU and six negative pressure rooms.
Established in 1989, Houston Hospice is the largest nonprofit hospice in the greater Houston area and serves adults and children and their families in a service area reaching 10 counties.