Didactics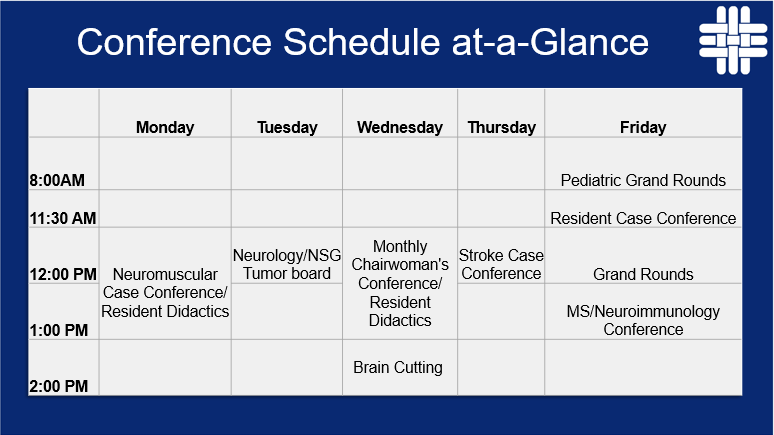 Didactics
Our program is at the cutting edge of medical education since we combine the best aspects of traditional clinical education with the latest technological advances available. From diagnostic to interventional neurology, your experience will be vast and comprehensive. Formal education includes biweekly two-hour long noon conferences, monthly chairwoman's rounds, morbidity and mortality conference, brain cutting and several types of multi-disciplinary conferences.
July/August: Foundations/Neurological Emergencies
September: Stroke/Neuroradiology
October: Neurocritical care/Stroke
November: Neuromuscular
December: Epilepsy
January: RITE review
February: RITE review
March: Neuroimmunology/Neuroradiology
April: Neurocognitive/Behavioral
May: Movement
June: Neuro-ophthalmology/Neuro-otology/Neuro-oncology
Board vitals question bank/AAN Continuum subscription provided by the department for every resident.