Canvas Catalog Course Registration
Canvas Catalog Course Registration
When you  receive your invitation to the Catalog course, follow the link provided. The link will take you to the enrollment page. Click on Enroll Now.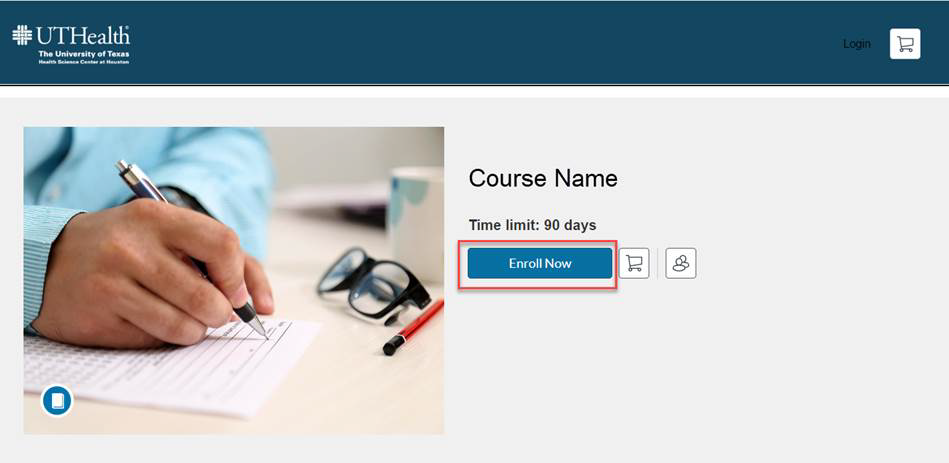 Create an account with your email > Click Register New Account.
UTHealth Users: 

UTHealth Canvas Catalog system is different from the regular UTHealth Canvas system

. If you do not have an account for the Canvas Catalog system, you must register for a new account with your UTHealth email in the UTHealth Catalog system.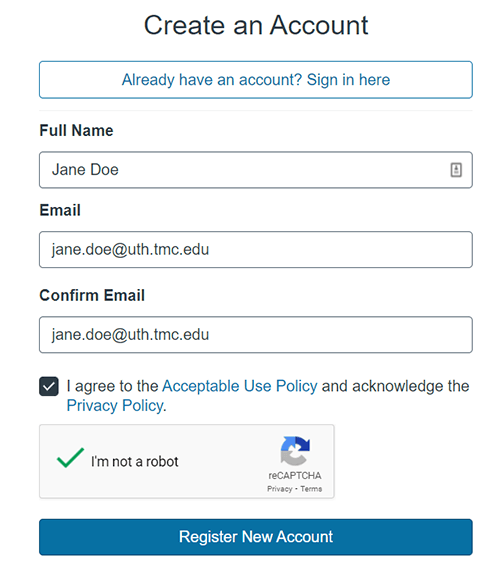 On the Checkout screen, click on Enroll.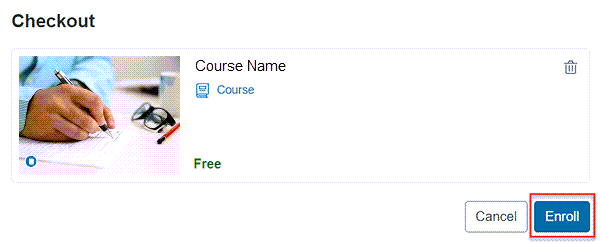 You will see the enrollment confirmation page. Do NOT click on the Go to Courses yet because you need to first set up your login information.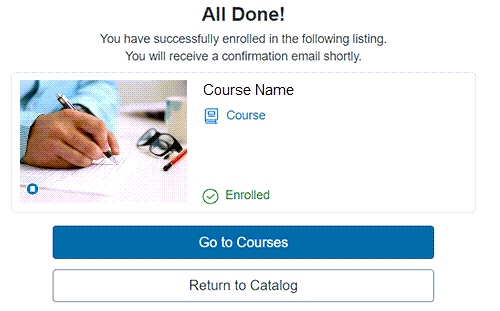 Finish the registration process by expanding the section below that aligns to your status.
Go to https://apps.uth.edu/catalogtools/pages/passwordReset.xhtml, enter your UTHealth email > click Continue …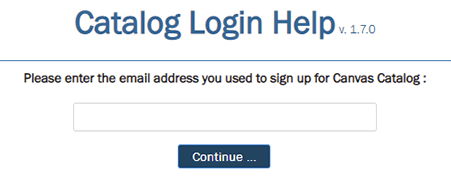 On the next page, click on Click Here to Log in to CANVAS.
Once logged in, you will see the course on the Dashboard. Click on the course logo to view the course content.
Go to your email, and open the Welcome to Catalog message > Click Complete Registration.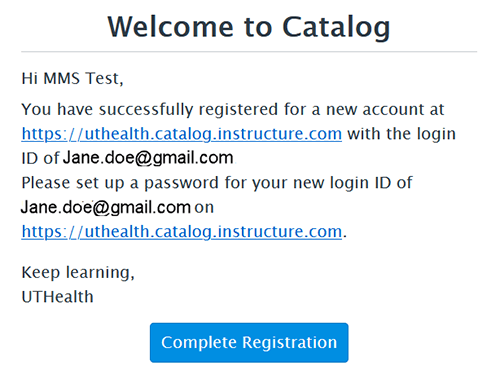 On the Welcome Aboard screen, set up your password for the Canvas Catalog system and click on Register.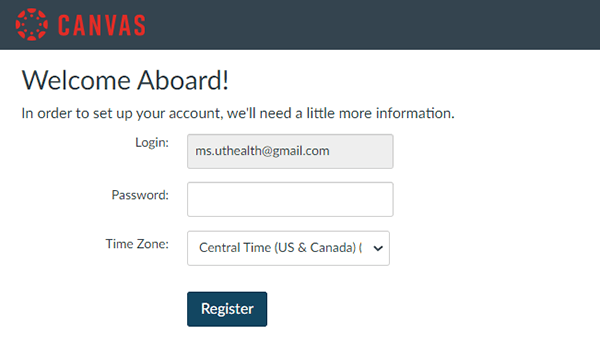 On the Catalog dashboard, click on Go TO Course. On the next screen you will see the course homepage.