High Fidelity Mannequin
The Skills Center is equipped with a variety of  high-fidelity adult and pediatric simulators, which are computerized manikins that simulate real-life medical scenarios. They can produce breath sounds, heart tones, peripheral pulses, pupil dilation/constriction and can display EKG, pulse oximeter, blood pressure, arterial wave forms, pulmonary artery wave forms, anesthetic gases, and other readings. The manikins are linked to computers that regulate compressors on the manikin and provide participants with virtual feedback.
Abnormal conditions such as myocardial infarction, breathing difficulties, and other physiologic changes can be programmed based on physiologically accurate algorithms. The manikins can also react to injected medications and respond hemodynamically as real patients would.  The simulator is also able to respond to a participant's interventions such as defibrillation, needle decompression of a pneumothorax, or other invasive maneuvers. Participants can use the vital cues shown on the simulator monitors to determine the status of their simulated patient and success of any attempted interventions. Trainees can also use the manikins to practice bag-mask ventilation, intubation, chest tube placement, cricothyrotomy and other procedures.
Clinical simulations with these manikins allow all levels of learners from medical students to board-certified anesthesiologists to hone their skills in a realistic and hands-on way. Practicing these skills in the risk-free environment of the simulation lab in turn promotes improved skills, knowledge, and preparedness in more critical, real-world situations.
Laerdal:
We have currently three Laerdal 3G SimMan® high fidelity mannequin with the addition of multiple Laerdal SimMan®,  SimBaby™, SimNewB®.
The Laerdal 3G SimMan® is an advanced patient simulator that has the ability to project many neurological and physiological conditions.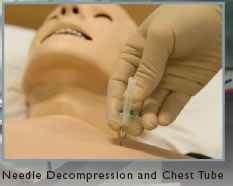 The following conditions and procedures can be performed using the Laerdal SimMan®:1
Airway Management:

Multiple intubation techniques
Can't intubated or can't ventilation anatomy
Cricothyrotomy

Neurologic:

Seizure/Fasciculation
Ocular features such as blinking, pupillary accommodation

Pharmacology:

Automatic Drug Recognition System
Automatic and programmable physiological responses

Pulmonary:

Spontaneous breathing with normal and abnormal breath sounds
CO2 exhalation
Needle thoracentesis
Chest tube insertion

Cardiac:

BP measured manually
12-lead ECG display
Carotid, femoral, brachial, radial, dorsalis pedis, popliteal and posterior tibialis pulses
Pulse strength corresponds to BP
Defibrillation, cardioversion and pacing possible
CPR detection of quality
The SCSC also carries a variety of additional Laerdal simulation mannequins.
Laerdal SimMan®: This mannequin allows for a variety of uses and users to teach basic skills of airway, breathing, cardiac and circulation management.
Laerdal SimBaby™: This infant mannequin is similar to the 3G but encompasses the real life physiology and anatomy of an infant.
Laerdal SimNewB®: This mannequin allows for training of neonatal resuscitation skills.
Additional information regarding these Laerdal products can be found here
Gaumard: Noelle®
The SCSC brings provides an obstetric high fidelity mannequin through the use of the Gaumard Noelle® simulator.  The Noelle® is a maternal and neonatal birthing simulator that presents learner with a complete birthing simulator experience for the entire perinatal period.
Features of the Noelle® include:
Fetal heart tones
Resuscitation baby
Shoulder dystocia anatomy
Dilating cervix
Perinatal monitoring
Postpartum hemorrhage and retained placenta scenarios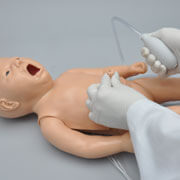 More information regarding this product can be found here
Cardionics:  Student Auscultation Manikin (SAMII)
The SAMII mannequin is a lightweight, portable mannequin that allows for teaching and training of students in heart, breath and bowel sounds.
Some of the features of the SAMII include: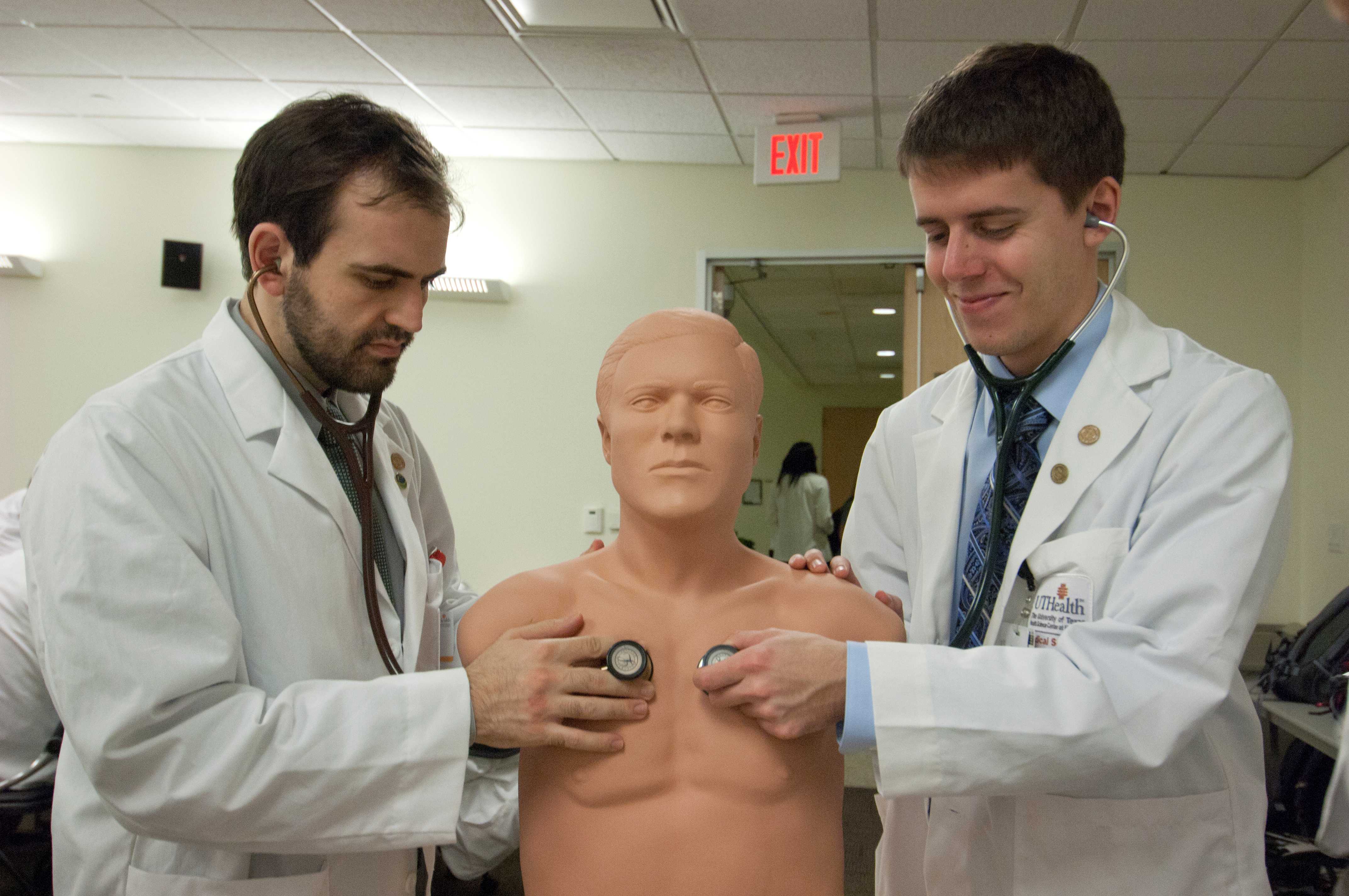 Extensive library of sounds
Variable breath sounds
Carotid pulses
Pediatric sounds
More information about the Cardionics SAMII trainer can be found here
References:
Laerdal healthcare website: http://www.laerdal.com/us/SimMan3G