Canvas – Introduction
Canvas – Introduction
Your course information will be found in Canvas. Be sure to Bookmark this link: https://www.uth.edu/canvas/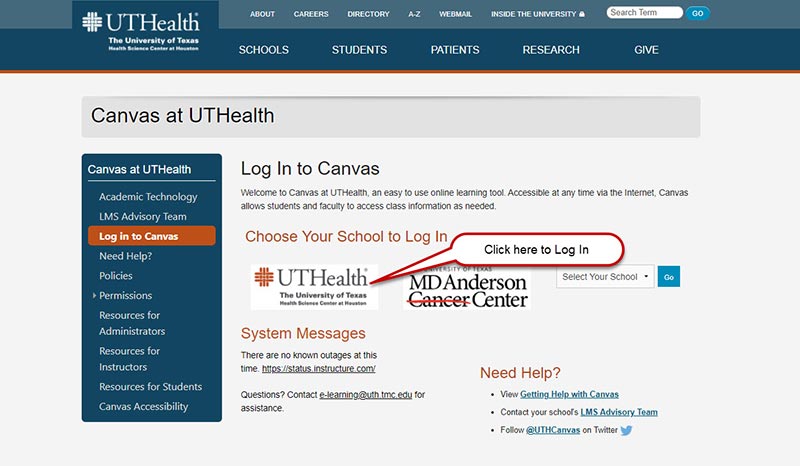 Once you login you will see your available courses.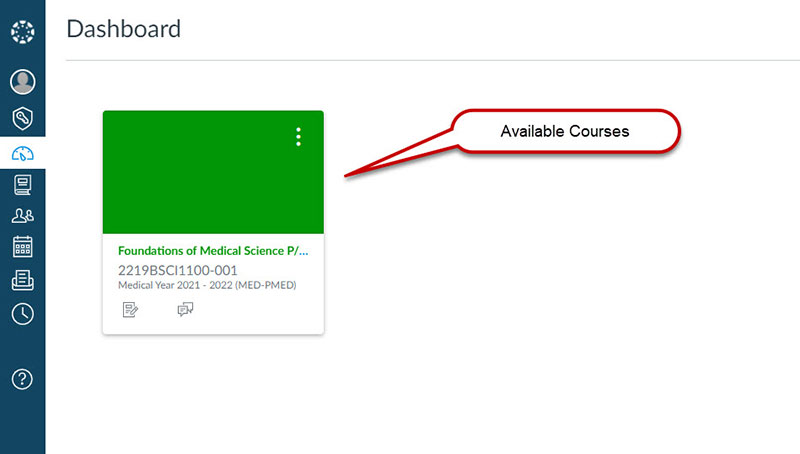 Once in a course you can navigate using the left side menu or the links under the course description.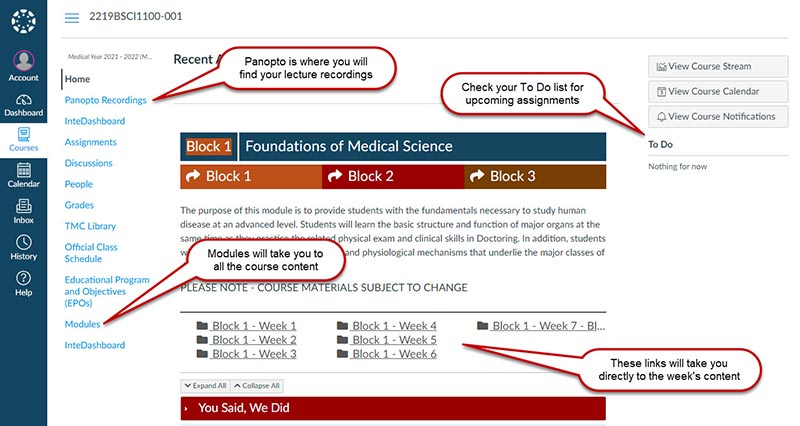 Once in the Modules you will be able to scroll through the course content. You will notice it is arranged by week.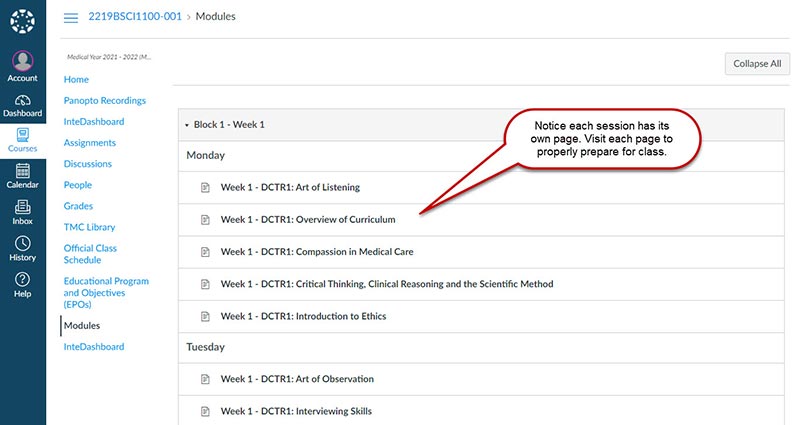 Besides your course materials, Canvas contains other valuable information. Explore by navigating with the left hand menu or by expanding the topics in the boxes below the module folders.